Home networking is a highly complex piece of our connected world. Internet service providers are the first point of contact when a customer's home network isn't performing as expected. As the home network becomes more convoluted, consumers tend to fall into two categories: DIY home networking consumers and the more technical support dependent consumers. For this reason, more and more service providers are opting to manage their subscriber's home WiFi. Service providers that use a managed WiFi platform can apply collected data and diagnostic findings to meet the needs of both types of consumer and simultaneously boost customer satisfaction.
While some service providers have been doing some level of network management for their customers, it wasn't until mid-2019 that there was a standard set for WiFi network diagnostic data collection. In June 2019, Wi-Fi Alliance introduced Wi-Fi CERTIFIED Data Elements, a standard that enables service providers to view key Wi-Fi network data for improved network maintenance, troubleshooting, and customer satisfaction. This service is especially useful for providers who are interested in using diagnostic features to manage their customer's WiFi, but haven't established a managed WiFi service platform of their own yet. With a standard for WiFi diagnostics, the role that service providers play has once again changed.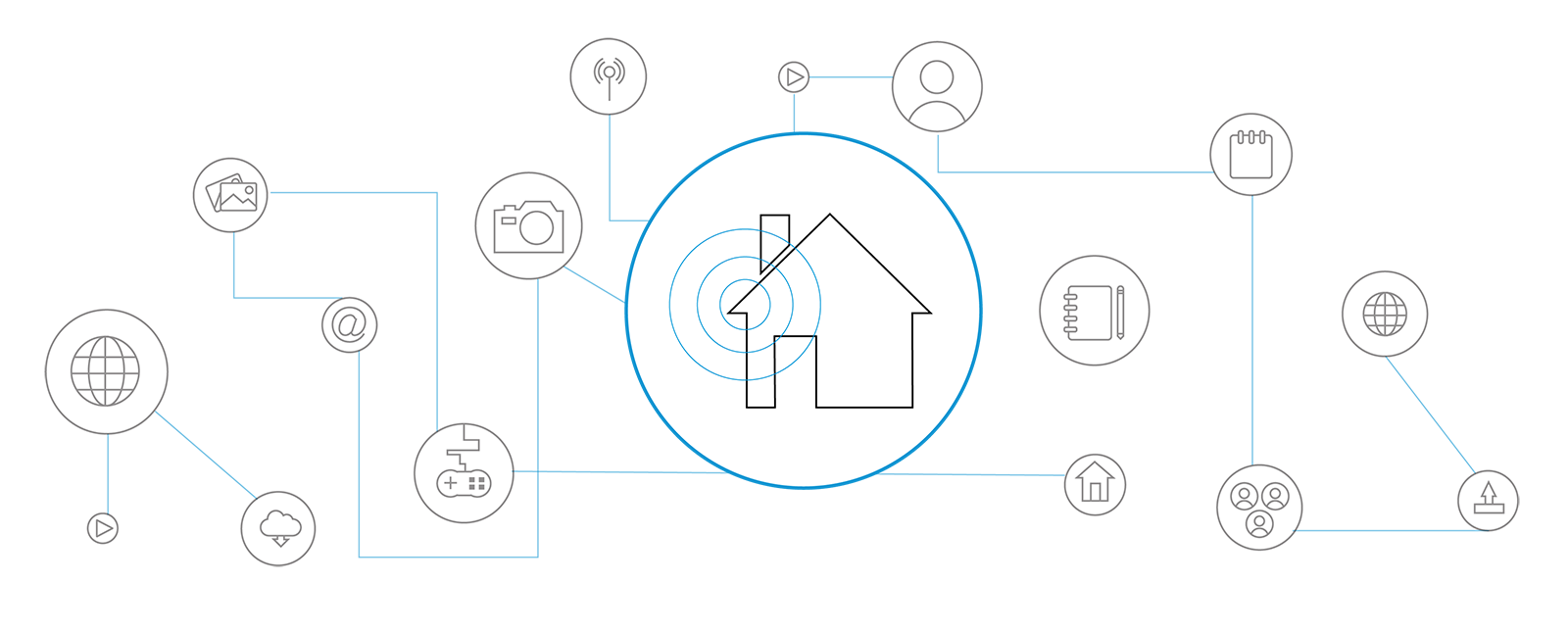 Service Provider's Role in Home WiFi
Service providers are expected to deliver more than just an Internet connection and a bill each month. The growth of IoT and smart devices has put higher than ever expectations on the home network. As a result, consumers demand the highest performing network from their service providers. The average US household has 10.5 connected devices. A single flaw in the network can negatively impact the subscriber's experience. 37% of broadband households have reported slow WiFi and 19% of broadband households report that their network stops working on a weekly basis. In general, consumers expect three things from their service providers:
Optimized network performance
Troubleshooting and technical support
Managed WiFi services are designed to help service providers address all three of these expectations. When a service provider uses a diagnostics program like Optim's Managed Service Assurance Platform, they gain visibility into their customer's network performance using key indicators such as Wi-Fi data rates, airtime, and retry rates. These diagnostics are the key to improving current networks and establishing successful future networks.
How Service Providers Can Use Diagnostics
First and foremost, network diagnostics allow service providers to improve their customer's networking experience using a variety of tools. When a network is underperforming, it can negatively influence churn rates.
Key managed WiFi diagnostics tools include:
Device and component management – It is important for both customers and their service providers to know what devices are connected to their network. Managed WiFi allows both parties to see the devices connected to the network, the signal strength of the network and the utilization of the network to identify underperforming components and unknown devices. This is especially helpful when a customer has a router and additional extenders or adapters to account for in their home network setup. Some platforms, like Optim, include automatic band steering that directs devices to either the 4 GHz band or the 5 GHz band.
Remote troubleshooting – Advanced troubleshooting tools are great for both the DIY-type customer and the technical support dependent customers. Customers who prefer to DIY their network can utilize self-service tools to resolve basic issues on their own and reduce the need to call for support help. For customers who depend more on technical support to resolve their basic networking issues, the remote troubleshooting tool gives technicians remote access to the customer's network for real-time diagnostics and a quick resolution without a truck roll.
Advanced security tools – Device security and data privacy continue to be a concern among consumers, especially with the growing IoT market. Managed WiFi services often include advanced security tools that can help secure both the network itself and the devices that are connected to the network. Optim features premium security by F-Secure, a tool that offers smart home protection, browsing and privacy protection, and virus/botnet protection.
WiFi Diagnostics and the Bottom Line
An optimized network doesn't just benefit customers. When service providers prioritize their customer experience, they can reduce churn rates and ultimately turn a profit. A 20 to 30-minute WiFi related customer support call costs $10 to $30 per call. With managed WiFi's self-service and remote troubleshooting tools, service providers can greatly reduce the number of support calls. In the case that a support call is necessary, service technicians are able to fix issues more efficiently with remote troubleshooting tools. Managed WiFi services allow service providers to address customer facing issues efficiently without the additional expense of a truck roll. With managed WiFi, service providers can generate data reports that include valuable customer data trends and insights into potential service changes, such as cord cutting or becoming an internet-only household. These insights allow service providers to adapt their promotions to retain their current customers and attract new subscribers.
Data diagnostics is a tool that will likely be changing again soon with the addition of Wi-Fi 6 on the horizon. Machine learning and AI developments will also drive diagnostic developments.  Moving forward, it's important for service providers to adopt value adding services like managed WiFi to help their subscribers add to and improve their networking experience.
OptimTM Managed Wi-Fi solution is available through reputable Service Providers.  You can learn more about home networking and WiFi security with Actiontec's Complete Guide to WiFi Networking. For the latest news in technology, check out Actiontec's blog.