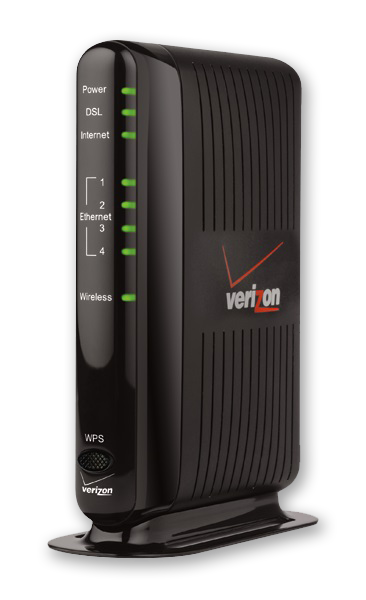 Wireless DSL Modem Router for Verizon
GT784WNV for Verizon DSL
Certified for Verizon DSL, the full featured GT784WNV DSL Modem Wireless Router reduces the technology clutter. By integrating a
DSL modem
, wireless N networking, and full routing capability in one box, the GT784WNV solves all of your connection and networking needs. The modem supports ADSL2+ with speeds up to 24 Mbps downstream.
Reseller #: GT784WNV01
802.11n Wireless Built-in
The GT784WNV DSL Modem Wireless Router for Verizon supports 802.11n out of the box (as well as older wireless protocols). With fast wireless N speeds, you can do more faster. And backward compatibility with 802.11b/g devices gives you the flexibility you need to connect all your wireless devices.
Built-in Auto Detect Wizard
Our industry leading built-in AutoDetect Wizard eliminates the hassles of confusing installation CDs, or poster sized install guides. Users simply connect the modem, open their web browser, and click auto-detect. The modem handles the rest. Subscribers just have to know their username and password.
Security for the 21st Century
INTERFACES:
- Four 10/100 Ethernet LAN
- One ADSL Port
WIRELESS:
- 802.11 b/g/n
- WPS
WIRELESS SECURITY:
- Wi-Fi Protected Access (WPA,WPA2)
- TKIP, AES encryption
- 802.1x authentication
- Pre-Shared Key (PSK)
- MAC Address Filtering
REGULATORY:
- FCC
- UL