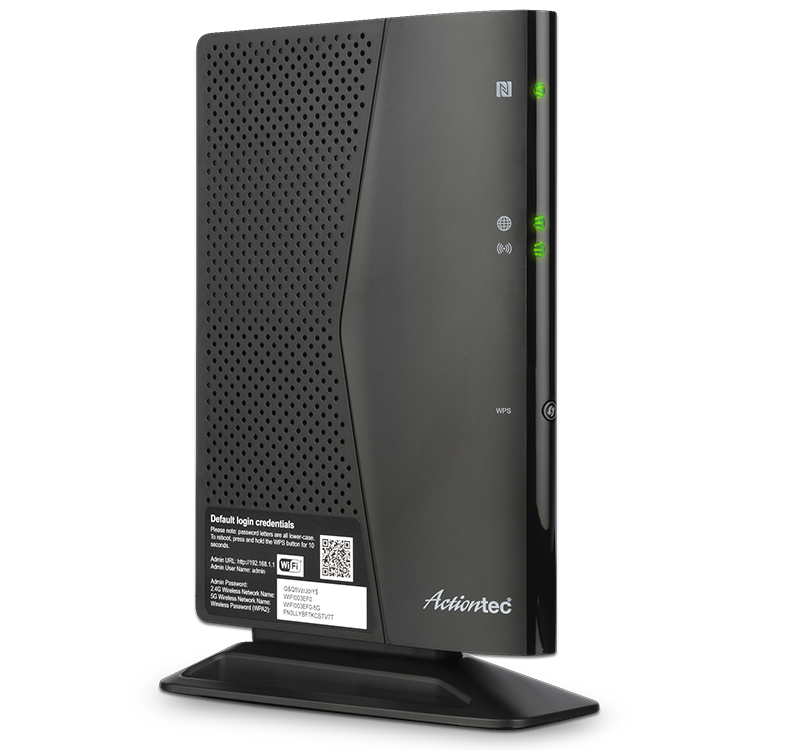 Gigabit Wireless Router with 4x4 802.11ac
M6240L
Setting a new industry standard for home routers, the Gigabit Wireless Router delivers the fastest WiFi available (dual band, quad-stream 802.11ac) for blazing-fast video and lag-free gaming around the home. It's packed with superior networking capabilities and industry leading specs to give broadband service providers a future-proof platform for rolling out IPTV and interactive experiences. The device offers 802.11ac WiFi, bonded MoCA 2.0 and Gigabit Ethernet for faster wireless and wired performance inside the home.
The perfect fit for fiber deployments
The M6240L Fiber Router combines all the features needed for state-of-the-art fiber to the premises (FTTP) deployments. Gigabit Ethernet and SFP cage access on the WAN side deliver blazing fast GigE access speeds. Its power-packed hardware architecture, along with the fastest WiFi available, bonded MoCA 2.0 and Gigabit Ethernet home networking connections ensure users can stream and surf at incredibly high speeds.
Fastest WiFi available – up to 3x faster than conventional WiFi
Dual-band 802.11ac supports extreme wireless speeds up to 2.3 Gbps, while beamforming technology helps boost signal speed and range. Quad stream 4x4 architecture lets users stream multiple HD videos in the home simultaneously. And the Gigabit Wireless Router MI424WR's powerful wireless radios are optimized for better wireless coverage in large homes. Your customers will be able to do more, in more places in their home.
Optimized for video – and more
A dual core processor, video prioritization and QoS capabilities ensure the best possible experience for streaming HD video. The MI424WR gives you the ability to prioritize video data, essentially creating a separate high performance video network for pristine IPTV. The gigabit wireless router can handle multiple media streams without a problem, including HDTV video programming and personal video recording from multiple HD set top boxes. This powerful router also fuels countless other digital experiences including Voice over IP, online gaming, music, live sports, children's entertainment, on-demand content and much more.
Robust protection and security
This sleek device offers enterprise-level security to protect your customers' data and networks. Advanced wireless protection includes WPA2/WPA mixed mode and MAC address filtering. Other essential security features include a fully customizable firewall with Stateful Packet Inspection, denial of service protection, and intrusion detection to keep unwanted visitors from accessing the user's network. It also offers content filtering with URL-keyword based filtering, parental control and customizable filtering policies for each device.
INTERFACES:
- Four 10/100/1000 BaseT Ethernet LAN
- One 10/100/1000 BaseT Ethernet WAN
- One Bonded MoCA 2.0
WIRELESS:
- 802.11 b/g/n/ac
WIRELESS SECURITY:
- Wi-Fi Protected Access (WPA, WPA2)
- WiFi Protected Setup (WPS)
- MAC Address Filtering
REGULATORY:
- FCC
- IC
- UL
- cUL
- WiFi