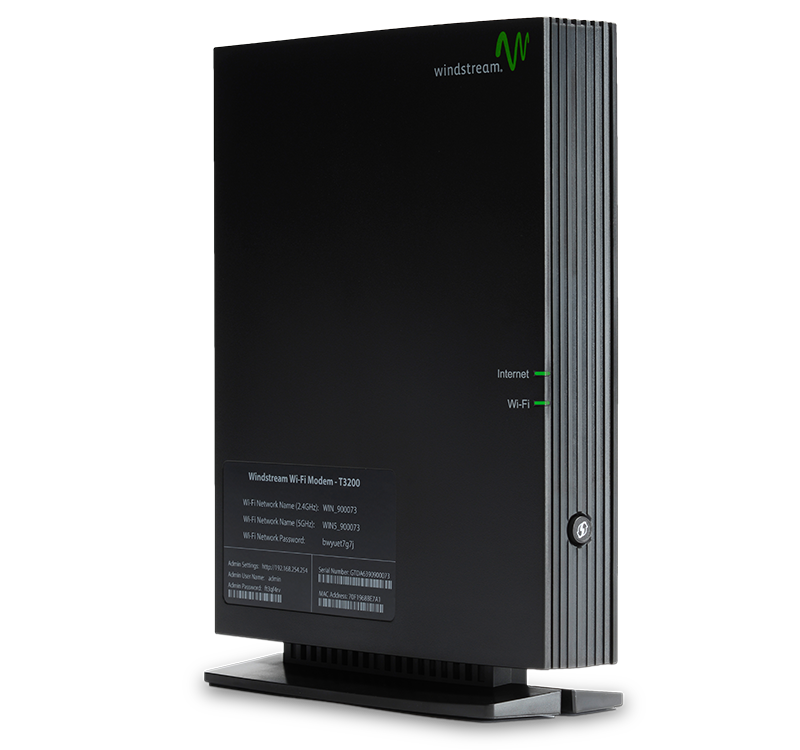 Bonded VDSL2 Wireless AC Gateway Router
T3200
Deliver an ultra-fast and powerful home networking experience, with Gigabit access speeds, HD video, and multi-play services over any fiber network architecture. As part of the T3200 family, this Bonded VDSL2 Modem 802.11ac Wireless Router supports fiber-to-the-home (FTTH), fiber-to-the-node (FTTN), fiber-to-the curb (FTTC), and fiber-to-the-distribution-point (FTTdp/MDU). Dual band WiFi (802.11n/ac) delivers wireless speeds up to 2.3 Gbps* to enable your customers to get the best streaming and broadband experience anywhere in the home.
A single platform supports universal WAN access
This single Bonded VDSL2 Modem 802.11ac Wireless Router supports ADSL2+, Bonded VDSL2, vectoring, SFP for G.fast/PON, and Gigabit Ethernet.
The fastest, most robust WiFi available
Support for dual band 4×4 802.11ac (5GHz) and 3×3 802.11n (2.4GHz) delivers ultra-fast wireless speeds up to 2.3 Gbps*. Optimal antenna placement extend the reach of a powerful signal throughout the home.
Pair Bonded Rate and Reach
Don't limit your bandwidth to one lane of the highway. With pair-bonding, the T3200 Bonded VDSL2 Modem 802.11ac Wireless Router can travel on two lanes rather than one, delivering the extended reach and high bit rates of the latest bonded VDSL technology for a superior HD IPTV experience.
*Maximum wireless signal rate derived from IEEE Standard 802.11g, 802.11n, and 802.11ac specifications. Actual data throughput will vary. Network conditions and environmental factors, including the volume of network traffic, building materials/construction, and network overhead lower actual data throughput rate. Environmental factors will adversely affect wireless signal range.
INTERFACES:
- Two RJ-11 VDSL/ADSL Lines
- One 10/100/1000 BaseT Ethernet WAN
- Four 10/100/1000 BaseT Ethernet LAN
- One USB 3.0 Host Port
WIRELESS:
- 802.11 b/g/n/ac
- WPS

WIRELESS SECURITY:
- Wi-Fi Protected Access (WPA,WPA2)
- Wi-Fi Protected Setup (WPS)
- MAC Address Filtering

REGULATORY:
- FCC
- IC
- UL
- cUL
- ITU-T K.21
- WiFi
- RoHS
- SNE