Service Providers have been working to update their WiFi infrastructure to support the growing demands of consumers, minimize service disruptions and to improve existing services. The need for a stable and optimized Internet experience drives Service Providers to look to the future of WiFi in the connected home, challenging them to address current WiFi issues and to adopt smarter tools for WiFi management in the WiFi connected home. 
Key Challenges with the WiFi Connected Home
There are more devices connected to WiFi now than ever before. In a panel survey of more than 5,000 respondents, Statista found that in United States, there are 260 million connected devices and an additional 61 million that are capable of being connected but are not. These connected devices ultimately increase the demand on bandwidth and WiFi availability throughout the connected home and create bottlenecks.  The result is up to 50% of technical support calls are related to internet and WiFi issues. Here are the key WiFi issues in the connected home, that are affecting service providers today.
1. Providing Wi-Fi to the Whole Home
A major challenge for service providers to address is providing whole home WiFi.  With so many devices connected in the home, there is an increased demand for broader WiFi availability throughout the home. As it is now, about 30% of WiFi households experience issues associated with slow speeds and dead spots due to weak signals. This is often associated with the structure of the home itself, like walls and other barriers. Whole home WiFi solutions include adding WiFi boosters, extenders, or adopting mesh solutions. These tools make it easy for subscribers to improve their WiFi experience throughout their home.
2. Accessing data from partitioned hardware and software
Considering the growing complexity of WiFi and home networking, service providers are looking to data driven solutions. However, that also creates another challenge: accessing data in existing hardware and software in an often siloed solution. It is more difficult for service providers to leverage the hardware and software in the home when it's several years old. Hardware evolution can create a bottleneck in the networking ecosystem, making it difficult to launch new services and upgrades in a way that is cost effective for service providers.
3. Delivering Faster Speeds
Subscribers are interest in taking an active role in their home networking experience. They want to be able to measure their network speeds and alter their network settings based on their specific needs. They want a user-friendly platform that allows them to see how their network is performing and troubleshoot issues themselves before contacting their service provider. Historically, this level of personalization and subscriber interaction did not exist. Today, with the help of cloud-based computing and big data, service providers can act on these subscriber requests with smart WiFi tools like a managed WiFi platform.
4. Enabling Self-Management and Self-Healing
A smarter and more adaptable home network ecosystem can play a big role in future-proofing the connected home network. In order to provide a fast and stable connection, service providers need to reduce the bottlenecks in the networking ecosystem. Once there are fewer bottlenecks, providers can complement the optimized network with innovation. Overcoming the challenges of today's home WiFi network requires data and network management to work together cohesively.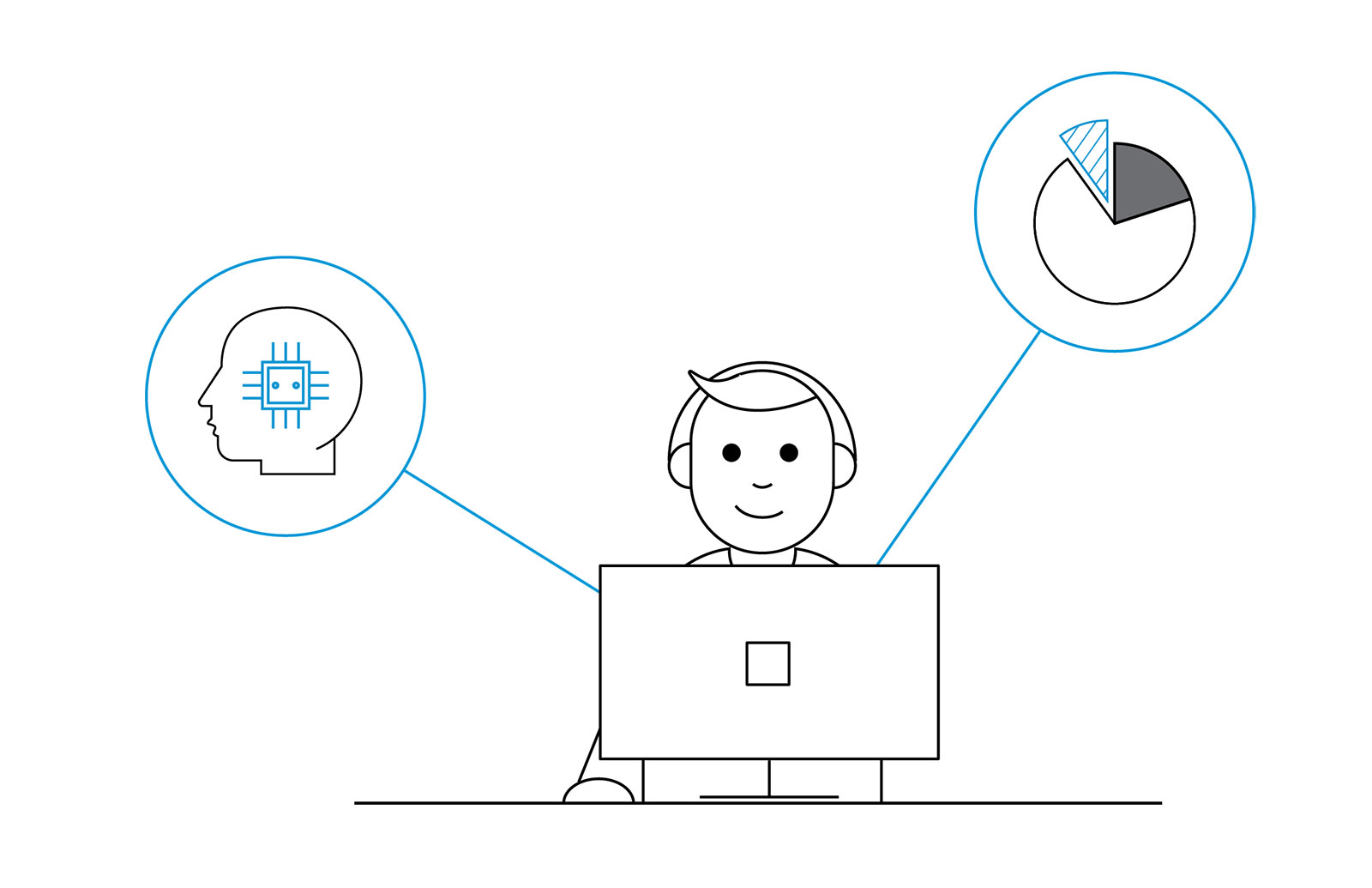 Creating Visibility into the WiFi Connected Home
Supporting today's WiFi has proven to be a job that's bigger than what people themselves can handle. Devices and WiFi networks produce so much data that it's impossible for data scientists to collect, organize and store all that data themselves. Managing all that data and applying it to home networking is now a job for AI and machine learning. Using data collection tools and applying AI technology allows service providers to not only efficiently gather and store the data produced by home networks inside the connected home, but also glean important service information that can help inform service decisions and future offerings.
Actiontec's Optim Managed Service Assurance Platform
Service providers can easily bring these components together into a single solution: Optim Managed WiFi. The Optim Managed Service Assurance Platform provides visibility into the home network as well as the ability to automate and manage subscriber experiences. While subscribers have access to the tools they want, like advanced security, parental controls, device management and advanced troubleshooting, service providers get real-time and historical visibility into the subscriber's network performance. The dual visibility between subscriber and service provider helps bridge the gap between expectations and experience. Optim managed WiFi takes a standard, subpar WiFi experience and adds smart AI and cloud-computing driven technology to make WiFi smarter, more flexible and adaptable to future technologies.  Optim's key features include:
Self-service WiFi Dashboard
Smartsteering to Resolve Slow WiFi
Advanced Security of WiFi and Connected Devices (including IoT)
Self-healing & Optimized WiFi Performance
Remote Troubleshooting
Optim has been deployed to over 5 million homes as the first managed WiFi and service level platform. Service Providers wanting to learn more about Optim's home networking and data management tools, should contact us today.