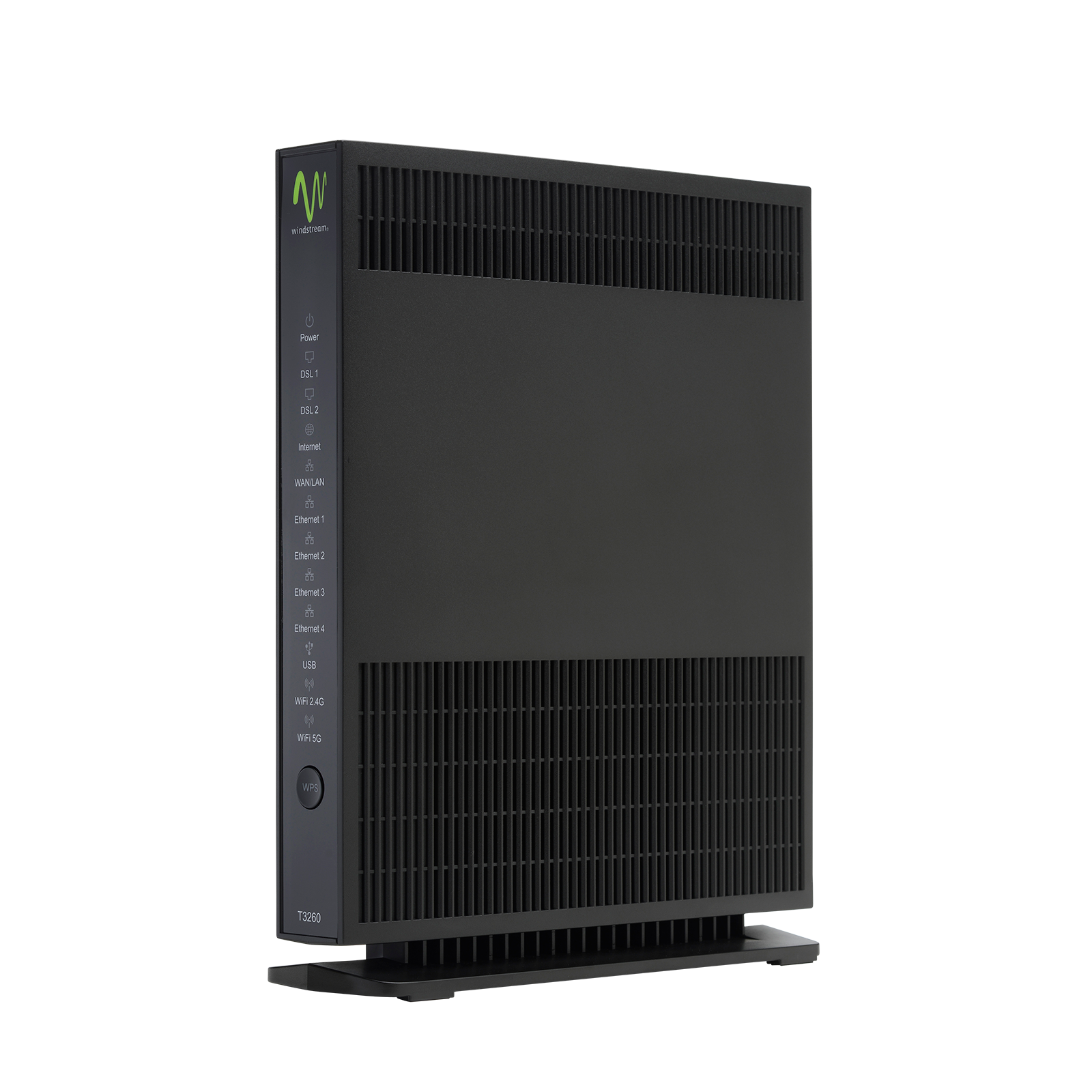 Bonded VDSL Wireless AC Gateway Router
Reduce the costs and complexity of deploying broadband with the T3260 gateway router. This single device is ready to support copper or fiber deployment: FTTN, FTTdp, FTTB, or FTTP. It supports ADSL2+, VDSL2, vectoring, G.fast, Gigabit Ethernet and Fiber (SFP Cage for EPON/GPON). This single CPE can be deployed to seamlessly expand new network technologies and upgrade customers to faster speeds without dispatching a technician or replacing hardware in the customer's home.
Flexible Fiber or Copper Deployment with Universal WAN Access
The Actiontec T3260 is a single platform device that supports universal WAN access, FTTN, FTTdp, FTTB, or FTTP deployments. This gateway supports ADSL2+, VDSL2, vectoring, G.fast, Gigabit Ethernet and Fiber (SFP Cage for EPON/GPON).
Fast Wireless Speeds up to 2.3 Gbps
Using dual-band WiFi, the T3260 supports extreme wireless speeds up to 2.3 Gbps. Quad-stream 4×4 architecture lets subscribers stream multiple HD videos simultaneously. And powerful radios are uniquely optimized for better wireless coverage across large homes.
Feature-rich Software Included
The T3260 is loaded with software for the best possible experience for end users and support technicians:
SmartSteering – optimizes WiFi performance.
Optim Agent Software – provides whole home WiFi management.
Extender Auto-configuration – self-configures access points and WiFi extenders in the home.
Multi-AP – WiFi standard that simplifies installations, WiFi monitoring and management in the home.
Enterprise-Level Advanced Security and Firewall
Privacy and security are paramount, and the T3260 provides commercial-grade protection:
WPA/WPA2 and WPS wireless Encryption
Customizable Firewall
Stateful Packet Inspection
Custom Website Filtering
Denial of Service (DOS) Protection
Intrusion Detection and Logging
Demilitarized Zone (DMZ)
Password Attack Prevention
With pair-bonding, the T3260 can deliver the extended reach and high bit rates of the latest bonded VDSL technology for a superior HD IPTV experience.
The T3260 supports HDTV video streaming, with multi-channel HD video throughput.  Video protection, load balancing, QoS, fast channel change, and multicast IPTV combine to deliver high quality and robust IPTV.
Industry-Leading Auto-Detect Wizard
Our industry-leading AutoDetect Wizard eliminates the hassles of installation CDs or guides.  Simply connect the modem, open the browser and click auto-detect.  Automatic configuration so your subscribers just have to enter their username and password.
Give your customers the superior service they expect. Actiontec modems/wireless routers all support TR-069, giving technical support staff the ability to remotely manage and troubleshoot the modem router, reducing operational expenses and ensuring a flawless customer experience.
Resolve WiFi Issues without a Truck Roll
The T3260 supports Optim's Managed WiFi Solution, giving your both your customers and technicians the ability to troubleshoot WiFi issues and to manage the home network for optimal performance.  Technicians can remotely gain visibility into the connection to see connected devices and  network congestion or other issue-causing WiFi troubles so they can make informed decisions and obtain other actionable information.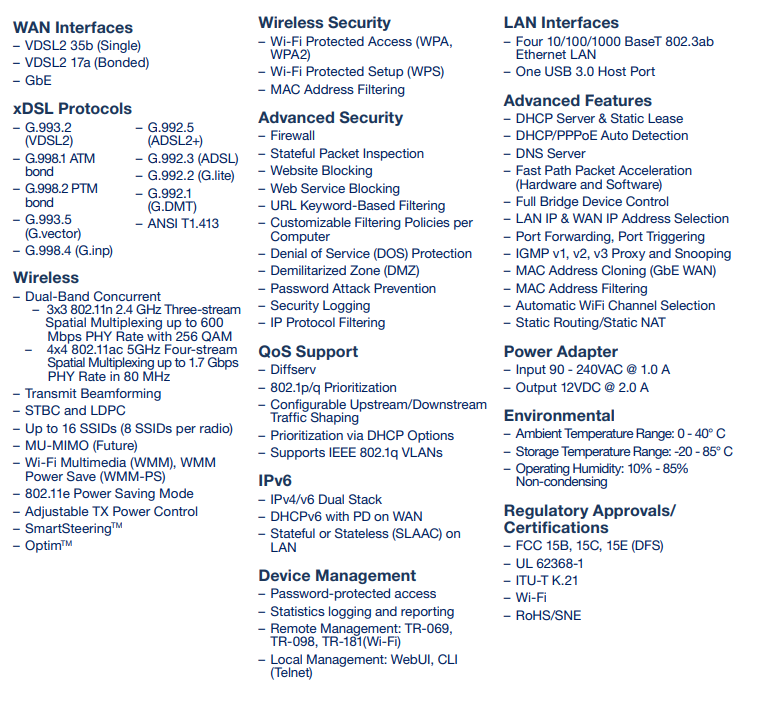 • Theoretical data throughput numbers are based on maximum, theoretical PHY.
• Actiontec makes no express or implied representations or warranties about this product's compatibility with any future standards.
• Specifications are subject to change without notice.
How to Buy
This product only sold directly through Service Providers.