The "Secret" Microphone in Google's Nest Products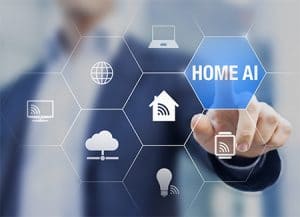 Recently, Google announced that the Nest Guard will soon work with Google Assistant. For the product to work via voice commands, it has to include a microphone. The news that the Nest product has a microphone built in already stirred up a lot of concern among many users that were never made aware that their Nest Guard security system had one.
Google admits that not being transparent about the microphone in its Nest security system was a mistake. The company also states that the microphone capability always operated on an opt-in basis. This means that users have to opt-in and enable the microphone function for it to work. Therefore, it was never "spying" on consumers.
The original Nest Guard specifications contain information about the alarm, keypad and motion sensors, however no word on a microphone. Until now, the microphone function was not relevant to the product. Google says that the feature was built into the smart device as a future useful tool for adding new security features, but never intended it to be secret.
Google Assistant with Nest Secure
Google Assistant paired with a Nest Secure is designed to help you plan your day and keep your home safe. You can get real-time information about things like the weather or traffic, control your smart home devices and manage tasks with reminders.
As for the microphone feature, it is not automatically turned on. Users will receive an email with instructions on how to enable the feature and turn on the microphone in the Nest app.