The Wi-Fi Alliance Introduces Wi-Fi 6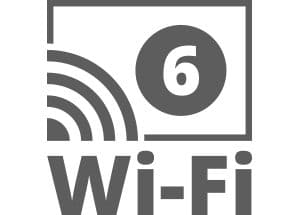 The Wi-Fi Alliance is ditching the 802.11 naming convention and simplifying the names, such as Wi-Fi 6. The goal is to have an easy-to-understand designation for both the Wi-Fi technology that a device supports and the connection the device makes with a Wi-Fi network. Think of these simpler names as being similar to how cellular data carriers use 3G, 4G, and 5G.
Here's the new naming convention:
11ax is now Wi-Fi 6
11ac is now Wi-Fi 5
11n is now Wi-Fi 4
The change is only in the name. For example, Wi-Fi 6 devices still support 802.11ax technology, etc.
What does Wi-Fi 6 offer?
Wi-Fi 6 (technically still 802.11ax) promises higher data rates, better performance in dense radio environments and higher power efficiency. The Wi-Fi 6 target wake time feature may also be a communication method for IoT devices that have low power capabilities and limited battery life. A Wi-Fi 6 IoT device can shut down its Wi-Fi connection a majority of the time and only connect when scheduled to save battery life.
Overall, there are still questions about the success of the new naming convention. Is it descriptive enough? Right now, saying a product is Wi-Fi 6 specifies only the generation it belongs to, where IEEE 802.11ax, for example, differentiates between generation and technology.
However, with consumers increasingly becoming a significant driving force behind enterprise IT, the re-naming is may be a step in the right direction.