The Winner Is…the Ring Doorbell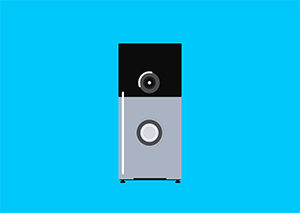 Ring's video doorbell is one of the most useful devices for a smarthome. The Ring starts at $99.99 for the base unit, and there are two higher-end options as well.
Ring made everything easy, from a quick 5-minute installation to pairing with your WiFi network and mobile device. Once paired the unit will notify you of motion detection and visitors who ring the doorbell whether or not you are home.
The built-in camera lets you view the full area in live video, and you can use the speaker to talk directly with whomever is at your door. Alerts are customizable as is the motion detection area.
For a small monthly fee, Ring will record and store 30 days of video that you can view from a browser or the app on your phone. It is one handy must-have device for 2018.