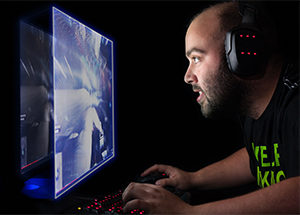 The ever-popular Pokemon games continue with the new "Pokemon: Let's Go, Pikachu!" and "Pokemon: Let's Go Eevee!," which are the same game except that one features Pikachu and the other, Eevee as the names suggest. According to Nintendo, these games take place in the Kanto region, which is the locale to the original Game Boy games. Players will encounter Pokemon living their lives as opposed to bumping into unseen creatures. Pokemon Go inspires a lot of the game functions.
These games release on November 16, 2018, for Nintendo Switch.
"Shadow of the Colossus"
This game is redux from being a top game in 2005. Now it features gorgeous graphics in the 2018 remake for PlayStation 4. The objective is to take down giant monsters, but for what reason you will have to play to find out.
The game released on February 6, 2018, for PlayStation 4.
"Detroit: Become Human"
This game is all about artificial intelligence and what it means to be human. Set in a near-future version of real-world Detroit, Michigan, essentially you tell the story that will unfold. The surrounding cityscape is a manufacturing hub for AI robots that look like human beings.
This game released on May 25, 2018, for PlayStation 4.