U.S. Facebook Users are Deleting the App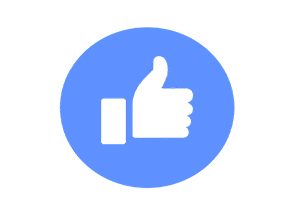 Pew Research Center put out a poll earlier this summer and learned that more than 25% of U.S. Facebook users had deleted the app from their mobile phones. They also found that 42% of users between the ages of 18-50 reported spending less time on the app.
The poll ran during the weeks following the Cambridge Analytica scandal, where the consulting company revealed that they collected data from millions of unaware users. Facebook has faced a robust backlash from younger demographics and may be at risk of losing their mobile dominance with so many users deleting the Facebook app. However, the app still grew 7% in mobile users after the scandal according to Goldman Sachs.
Data collected by Statista shows that 95.1% of all Facebook users access the social platform via their phone and that Facebook's mobile advertising represents 91% of advertising revenue.
Whether all of this will negatively affect Facebook's earnings is unclear.