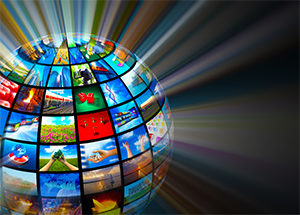 Verizon will shut down Go90, a free streaming service that launched in 2015. The official end date is July 31, 2018.
The Go90 app offered live sports, licensed TV shows, and ad-supported short-form original programming. Verizon made an effort to expand their Go90 content reach, and as a result, their service's audience topped out at 17 million viewers per month. Arguably, the Go90 app was the best for live sports programming, including soccer, NBA, and NFL games.
The shutdown has not been a secret. CEO Tim Armstrong has suggested its decline since February 2018, and the company had already let go of 155 employees working on the Go90 project in 2017 after shifting focus towards Vessel, a startup from former Hulu CEO Jason Kilar.
Even with Go90 on its way out, this isn't Verizon's final goodbye to Verizon-branded streaming. Signs from the company have suggested a debut of their streaming TV on the horizon.