Wireless HDMI Solutions for Business
MyWirelessTV2 gives you the freedom to mount your high-definition screens in your waiting room, conference room, lobby or restaurant without having to invest in an expensive installation project. It wirelessly connects HDMI-enabled media devices to your HDTV, allowing you to deliver brilliant HD content without the cable clutter.
True Plug and Play Experience
Setup takes just minutes for a true plug-and-play experience, supporting exceptional picture quality. Unlike other solutions that require direct line-of-sight connections, MyWirelessTV2 works through walls and floors at distances up to 100 feet. Its small footprint and low profile ensures a clean, sleek AV setup in any professional environment.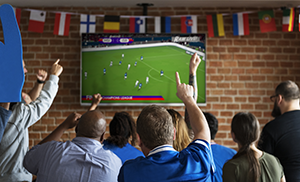 Live TV for your Bar or Restaurant
In restaurants and bars, you can install your HDTV in any spot and extend your HD signal wirelessly from your cable or satellite set top box without the hassle of extra cables, the need to run and camouflage wires, or the expense of a technician. MyWirelessTV2 supports exceptional picture quality – including 1080p60 and 3D – as well as Blu-ray and DRM protected content.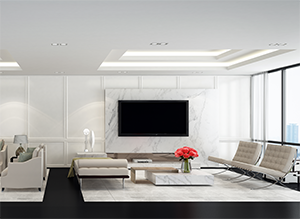 Sleek and Sophisticated for your Lobby and Waiting Room Displays
Display messages to customers, patients and employees with the professional look your business needs. With MyWirelessTV2, you can wirelessly connect HDMI devices to information and digital sign displays in lobbies, waiting rooms, hallways, manufacturing floors, and more.
Modern Conference Room Experience
Wirelessly connect HDMI-enabled media devices to your HDTVs or projector in the conference room for a convenient, wire-free set-up. You get the flexibility to instantly rearrange your room and set up your HDTV or projector almost anywhere, without having to rewire.
Works with Most Devices
The MyWirelessTV2 Wireless HD display kit works with TVs and projectors with an HDMI input. The device wirelessly connects to most cable, satellite, Blu-ray, set-top boxes, and other media and gaming devices with an HDMI output. Actiontec's best-in-class technology is easy to install and operates on standard 802.11n, 5GHz frequency.