Wired Home Networking Solutions in a Wi-Fi Dominated World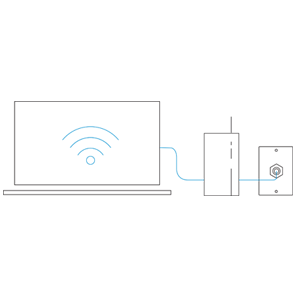 Wi-Fi continues to dominate the home network market. With device counts and smart home applications per household growing, wired home networking devices offer support for highly penetrated Wi-Fi networks.
According to ABI Research, wired connectivity solutions, such as MoCA or G.hn, offer improved stability and throughput while using bandwidth-intensive applications. Service providers in Asia and the UK are exploring the growing interest in offerings that include both wireless and wired solutions.
MoCA technology (which uses a home's existing coaxial TV cabling) is concentrated in the US, with opportunities to grow in Europe and the Asia Pacific markets. While Wi-Fi is the preferred home network, there are opportunities for wired networking devices to complement Wi-Fi networks.
For additional findings from ABI Research, click here.