Wi-Fi is the backbone of home networking, keeping many devices within the home connected to the Internet. Unfortunately, home networking and WiFi are far from simple. With more devices than ever depending on an Internet connection, it's important for all elements of your subscriber's network to be performing optimally. Rather than counting on your customers to meticulously plan their network configuration, you can adopt a managed WiFi platform to address your subscriber's networking needs and all your networking woes and improve their WiFi connectivity in the process.
3 Factors that Impact WiFi Performance
After subscribers select their data plan that suits their needs, they anticipate their WiFi decisions to end there and their Wi-Fi connectivity struggles to be minimal. What subscribers often don't realize is WiFi performance goes beyond a data plan. Three of the most common factors that impact WiFi performance include:
Physical obstructions
Routers are the hub of all connections, a necessary and important element in home networking. Despite the fact that your entire network depends on the router, it's not a perfect device. Wireless signals between the router and connected device are not able to easily penetrate solid objects, meaning walls, furniture and even people can block signals and negatively impact Wi-Fi connection stability. Ideally, the home's router should be placed in an open area where there are as few physical obstructions as possible.  Since that isn't always possible, it's important to connect devices to the optimal bandwidth. For example, devices that are several rooms away from the router often have a better connection with the 2.4 GHz band while devices near the router can use the 5 GHz band with ease.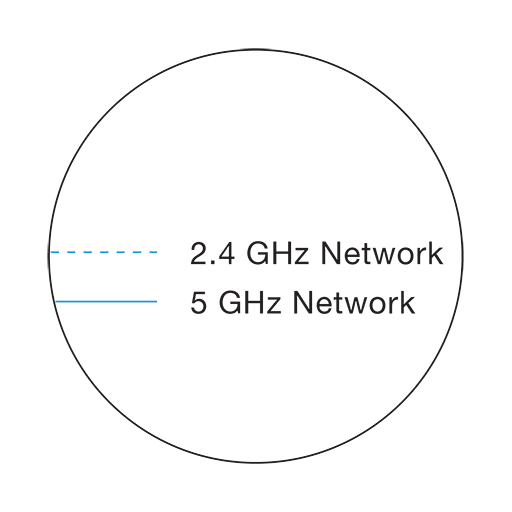 Network congestion
The more devices that are using network bandwidth, the less there is to share between them. That means every device that is connected to the subscriber's network has an impact on their WiFi performance. Chances are, customers don't regularly sign into their router's admin access to see which devices are connected to the network. On the off chance that they do tap into their router and network settings, they may be surprised to find some unexpected devices are bogging down the network or even see that their neighbor has been borrowing their network for their streaming and browsing. General network maintenance like keeping the number of devices connected to the network in check can help improve network performance.
Underperforming network components
More often than not, subscribers are under the impression that they only need a router for their Wi-Fi to perform optimally. If your subscribers are only using a router for a Wi-Fi connection in a multi-level home, it's likely that they're having a less than great networking experience. Sometimes routers need some help reaching every corner of the home. Additional network components like MoCA and Wi-Fi network extenders can give a network the boost it needs to keep devices connected and performing at their best.
Costly Wi-Fi Troubleshooting Tech Support Calls
Up to 50% of technical support calls are related to internet and WiFi issues. Customers will commonly call about a network that is slower than normal, when a specific device won't connect, or when they have no Internet connection at all.  With so many variables in home networking, it can be difficult for tech support to efficiently resolve customer's connectivity issues without asking the customer to try a variety of resolutions. In the case that the customer isn't able to fix their WiFi connectivity issues with the guidance of a technician, a truck roll might be the next step.
Improve WiFi Performance with Managed WiFi
WiFi issues tend to involve a lot of guessing what the problem might be. Managed WiFi is a tool that takes the guesswork out of home networking. Optim's Managed Service Assurance Platform is a cloud-based managed WiFi tool that addresses key networking issues and allows customers to take an active role in their networking experience. From a smartphone or computer, the integrated dashboard gives subscribers a holistic view of their home network. Subscriber self-service tools allow users to easily manage the devices on their network, identify bandwidth hogs and boot unknown devices from the network. Subscribers can even monitor the effectiveness and status of additional network components and use automatic band steering to direct devices to the appropriate band for an instant performance boost.
In addition to basic network management, managed WiFi goes further by using advanced troubleshooting tools. From the subscriber dashboard, users can check their WiFi health and troubleshoot basic issues on their own for a hassle free resolution without a service call. Subscribers with managed WiFi can also count on additional support from technicians. Technicians have access to a dashboard that shows real-time network health and diagnostics that provide valuable information when trying to resolve customer facing network issues. Managed WiFi bridges the gap between subscriber and service provider. With remote troubleshooting, technicians are given remote access to customer networks for efficient solutions to network problems that historically would have required a truck roll.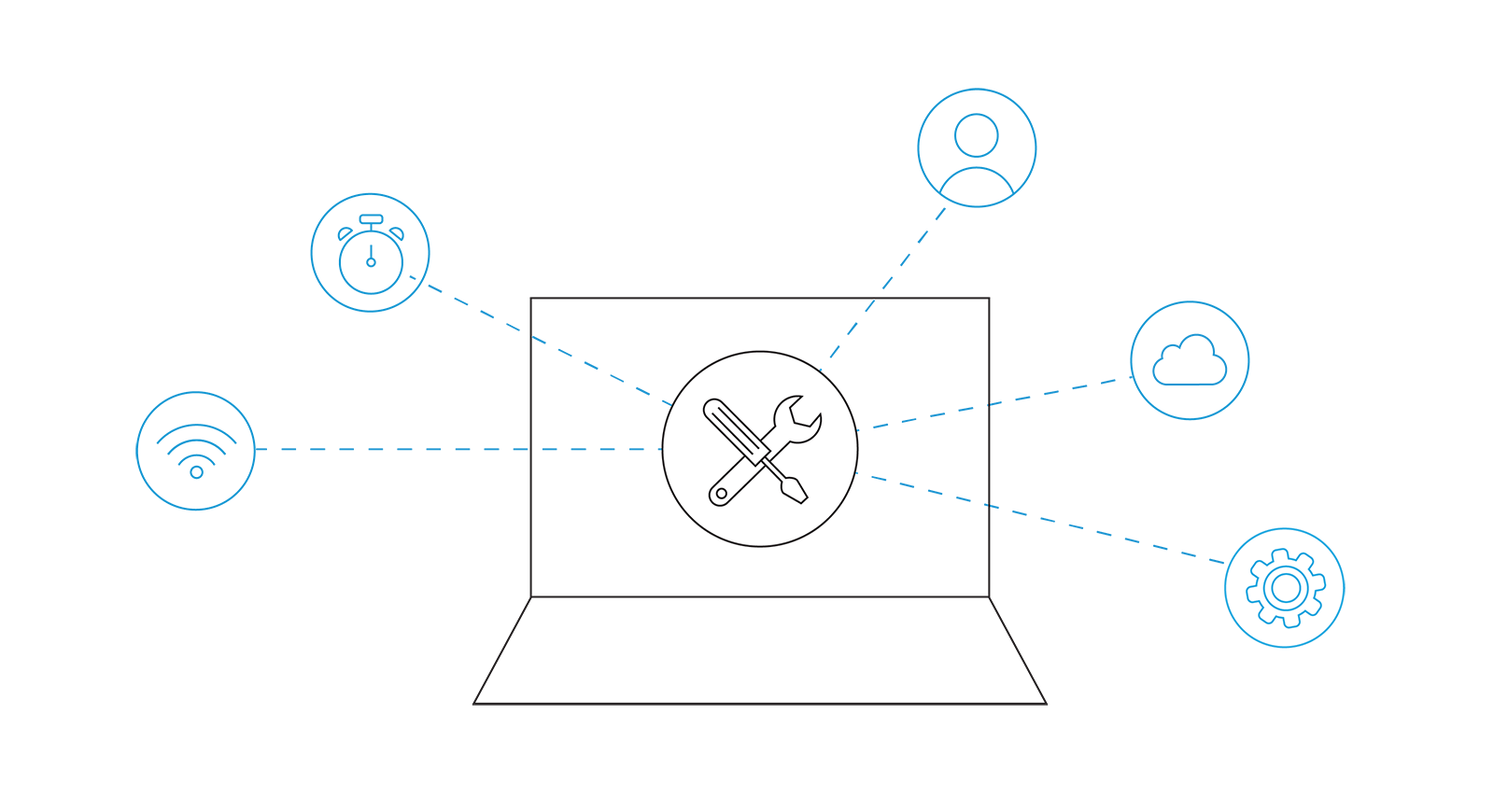 Better WiFi Performance for Better Customer Satisfaction
For service providers, customer retention is extremely important for the bottom line. In order to reduce churn rates and gain customer loyalty, providers must prioritize their service offerings and network performance. All the tools offered by managed WiFi allow you to engage the customer and personalize their networking experience. Customers expect to have minimal problems with their WiFi. When WiFi performance issues occur, service providers can use those issues as opportunities to build customer loyalty through prompt and hassle-free resolutions. As a value-adding service, managed WiFi enables subscribers to provide service feedback for additional engagement.
Home networking can be overwhelming. Take the guess work out of home networking with Optim. Through Optim's easy-to-navigate dashboard, subscribers can manage the devices connected to their network, enhance their network security, and troubleshoot any issues they encounter by themselves or with a professional. Optim is available through select Internet service providers. Ask for Optim today.