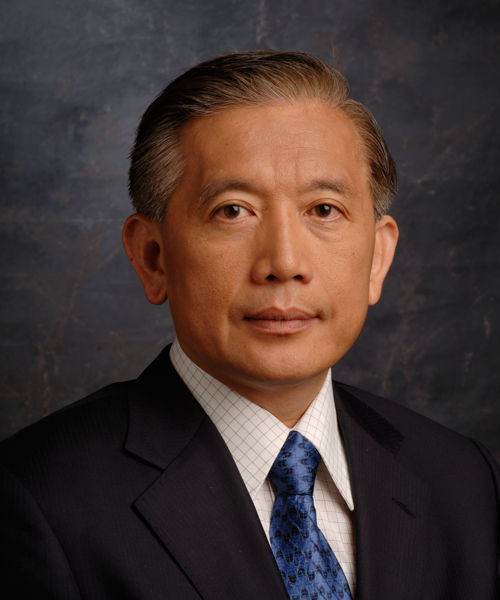 Dean Chang, President and CEO
Dean Chang founded Actiontec in 1993 with the vision to be the leading provider of innovative broadband communications solutions. Since then, Actiontec has produced a number of industry's firsts, such as the first call waiting modem, the first USB internet phone device, the first gateway with two PC card slots for expansion and a number of other innovations. Prior to starting Actiontec, Dean was also one of the founders and the president of Micronics Computers, Inc., a supplier of high quality, advanced system boards for high-performance personal computers. He previously held a number of positions with Silicon Compilers, Atari, and Fairchild Semiconductors. Dean earned his B.S. in Electrical Engineering from the National Chiao-Tung University in Taiwan and a M.S. degree in Electrical Engineering from the University of Florida.
Brian Paul, Chief Financial Officer
Brian Paul is responsible for leading Actiontec's finance organization and overseeing legal, human resources, MIS, and technical support functions. Prior to joining Actiontec in June of 2000, Brian's financial management experience covered both public and private companies, including LanguageForce, Aero-Electric Connector, netGuru, and Cambio Networks. Brian qualified as a Certified Public Accountant with PricewaterhouseCoopers and is also a Chartered Accountant. He earned his Bachelor of Commerce degree from the University of Edinburgh, Scotland.
Brian Henrichs, Chief Business Development Officer
Prior to joining Actiontec, Brian had over 25 years of telecommunications experience with a strong focus on consumer premises equipment. He served as Director of CPE Marketing and Engineering for Teltrend Inc. before it was acquired by Westell, joined Westell as an engineering supervisor in 1993 ,and rose to become Vice President and General Manager of Broadband CPE in 1999. He later served as Executive Vice President of Corporate Strategy and Development for General Bandwidth (now GenBand) and Chief Technology Officer for HyperEdge Corporation (now part of Westell). Brian has also launched many interoperability and standardization initiatives, helped found and served as the first technical working group chair of the DSL Forum, authored several articles on telecommunications topics, and been a speaker at industry forums and conferences. He holds a BSEET degree from DeVry Institute of Technology and an MBA degree in operations and technology management from Illinois Institute of Technology.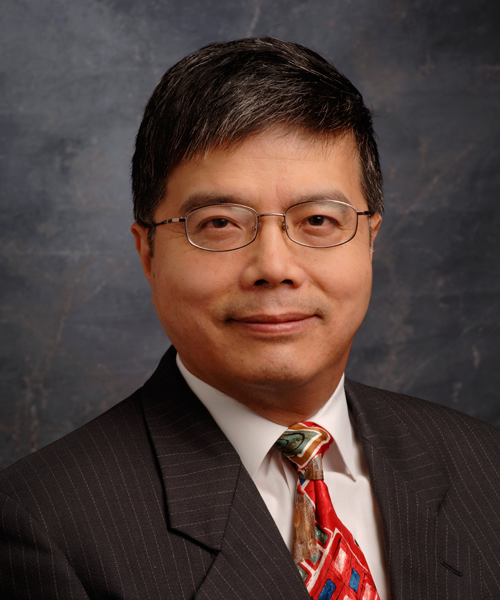 Minsiu Huang, Vice President Operations & Hardware Engineering
Minsiu Huang co-founded Actiontec in 1993. He is responsible for facilitating, directing, and coordinating Actiontec's operational activities and programs world-wide and for building effective partnerships and promoting collaborative relationships across the supply chains. Minsiu was also one of the founders and the vice president of Micronics Computers, Inc. He previously held engineering positions with FMC and Fairchild Semiconductors. Minsiu earned his B.S. degree in Electrical Engineering from the University of Taiwan and his M.S. degree in Electrical Engineering from UC Santa Barbara.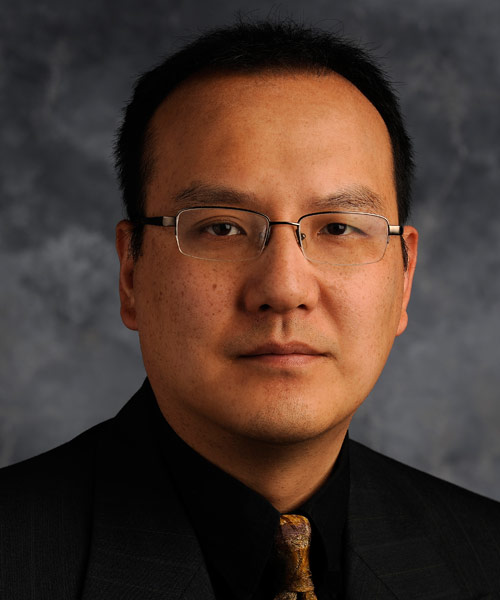 Hua Ding, Vice President of Broadband Software Engineering at Actiontec Electronics
Hua Ding (a.k.a Dinghua) joined Actiontec in 2015 and now leads the software engineering team for the company's broadband products. Hua brings nearly 20 years of experience in broadband gateway and device management software development, architecting embedded software solutions for large scale deployments. Prior to joining Actiontec, Hua served as Senior Technical Leader and Senior Engineering Manager at Cisco, where, among other accomplishments, he led Cisco's key contribution to Comcast's open source RDK-B initiative based on Cisco's CCSP (Common Client Software Platform). Hua has also held VP of Engineering and Director of OEM Security Products roles at Ashley Laurent. He has a Masters Degree in Electrical Engineering from Tsinghua University and a Bachelors Degree in Mechanical Engineering from Beijing University of Aeronautics & Astronautics.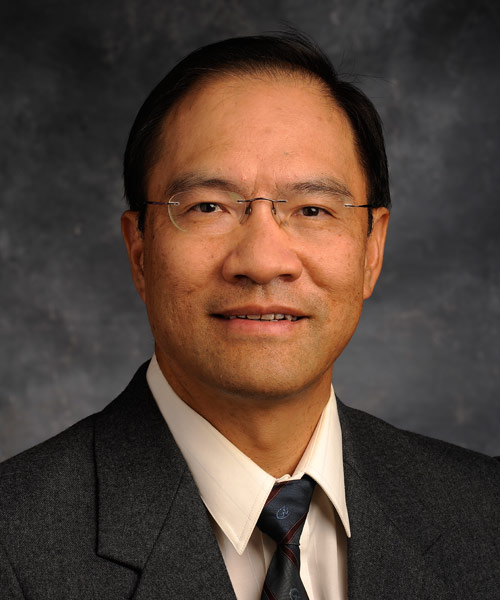 Bo Xiong, Chief SW Technology Officer Core Products Software
Bo Xiong brings nearly 20 years of experience in the networking, security, and software industry. He developed his first embedded TCP/IP stack and dual macro preemptive OS in 1989. Since then, Bo has made numerous contributions to the industry while working on behalf of IBM and Microsoft at China Great Wall Corporation. Bo came to the U.S in 1996, and after successfully leading the multi-media router project to completion at ESS Technology, Inc., he joined Actiontec in 2001. He holds multiple U.S. patents and a BS degree in Computer Science and Engineering from Beijing University of Aeronautics and Astronomy.
Chuang Li, Vice President Engineering QA
Prior to joining Actiontec in 1997, Chuang was the vice president of multimedia chipsets at ATI Research, Inc. and the vice president of engineering at Micronics Computers, Inc. A hands-on technologist at heart, Chuang brings a vision for best-in-class broadband hardware solutions that are both high in performance and have a high level of differentiation. His previous work includes engineering management positions at Apple Computer and Valid Logic Systems. Chuang earned his B.S. degree in Electrical Engineering from the National Cheng-Kung University in Taiwan and his M.S. degree in Electrical Engineering from the University of Texas.
Danny Leahr, Vice President of Business Development
Daniel Leahr leads business development activities for Actiontec's service provider solutions. At Actiontec since 2002, Daniel has built out the North American service provider sales team, field engineering support team, as well as remote labs in multiple cities. He provides critical input from the field to Actiontec's product and technology strategy teams. Prior to Actiontec, Daniel served as Assistant Director of Wholesale Broadband Marketing, Product Development-DSL at AT&T/Bell South where he grew residential ADSL revenue by 354%. He also coordinated ADSL CPE testing to ensure TR compliance and received a Department Head Award for redesigning the core network topology in the South Florida broadband network.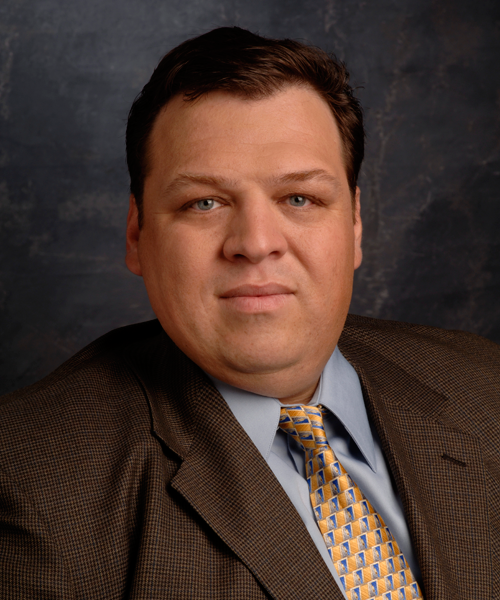 Mike Ehlenberger, VP/ GM Wireless Display Business
With over 15 years of sales and management experience, Mike is responsible for developing sales, channel, and go-to-market strategies for Actiontec's retail, distribution, VAR, SMB, and CLEC businesses. Joining Actiontec in 2002, Mike spearheaded partner driven channel initiatives, including Retail CPE programs, which helped launch Qwest's mass-merchant business. Prior to joining Actiontec, Mike was Director of Sales and Marketing for AIMS Lab, Inc. where he launched the U.S. operations, and built a significant channel business. Prior to AIMS Lab, Mike was a principal in W2 Solutions Group, a Silicon Valley consulting firm specializing in assisting startups develop and execute market strategies. Mike has also served as Director of Sales and Marketing for AITech International, and SquareOne Software. Mike currently sits on the board of directors for TBC, which raises funds for Children's Cancer Research as well as the advisory board for the Aquatic Protection Agency, dedicated to protecting marine ecosystems throughout the United States.