Client Support Services
Support and Troubleshooting Services Tailored for You
No matter what level of support or what type of service you need, there's an Actiontec customer support service that's just right to support your critical operations.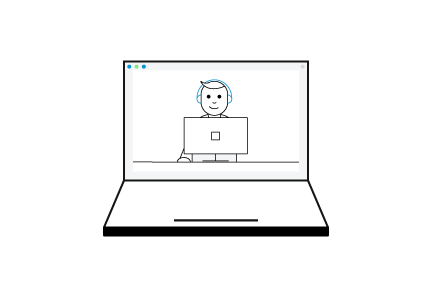 Technical Support
Get the peace of mind that comes from knowing you can get the technical support you need, when you need it. Our support contracts include 24/7 Tier 2 support. You get direct access to our highly trained support professionals, backed by product engineers and developers. Our experts fully understand all the settings and functionality of Actiontec products, removing that burden from your own IT staff. You also get access to all the latest software upgrades and updates, as well as a customer portal where you can request help, search our extensive knowledgebase, and more.
Test Bench Design and Certification
Get your returned modems, routers, and gateways back into the field as quickly as possible. The Actiontec Test Bench is a complete, stand-alone system that's designed specifically for you. Designed for ease of use, the Test Bench doesn't require specially trained personnel. Simply connect the device to the test bench and click "start."
The Test Bench can quickly and accurately identify the status of a CPE – running a series of tests in a controlled environment that simulates a live network plant. Whether a CPE is returned as a failed unit or part of a normal service churn, the Actiontec Test Bench can help you determine its operational status, and reduce "no trouble found" returns. With the Test Bench, you won't need to retire devices too early, but can still be confident you're putting certified quality hardware in your customer homes.
Repair Services
When you choose Actiontec for your repair services, you get the most qualified technical expertise along with an Actiontec commitment to quality. We offer a one-stop solution to service, repair, and upgrade your modems, gateways, routers and set top boxes. All work is backed by a 100% satisfaction guarantee.