OptimTM Managed WiFi Service
Complete Visibility into your Subscriber's Wi-Fi
Resolve WiFi and Customer Device Issues without a Truck Roll
The home Wi-Fi network is more crowded than ever, with tablets and smartphones, content streaming and online gaming. Problems with WiFi performance can seriously impact broadband satisfaction levels and are one of the top reasons for tech support calls about slow service and poor video quality. Yet while operators can see the quality delivered to the curb, they haven't been able to see inside the home WiFi network itself. Until now.
Actiontec's Optim gives broadband operators the tools they need to manage subscribers' home wireless networks and all the wireless client devices on it. This cloud-based tool provides deep insight into WiFi heath including current and historical data on network equipment, user devices, and traffic. Your support teams can remotely assess the issue and recommend the right course of action – meaning more problems are resolved at the call center with fewer truck rolls.
Only available through certain Internet Service Providers
Powerful Dashboard Tools for your Support Teams
Optim's Managed WiFi cloud-based dashboard provides a whole-home view of the home network, including access points and client devices, along with easy-to-view graphics on WiFi health and status. A high-level summary provides a complete overview of any issues in the home network. Support engineers can see how many devices are connected to the network and how they're connected.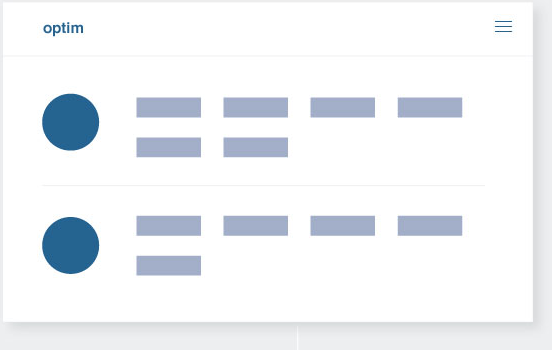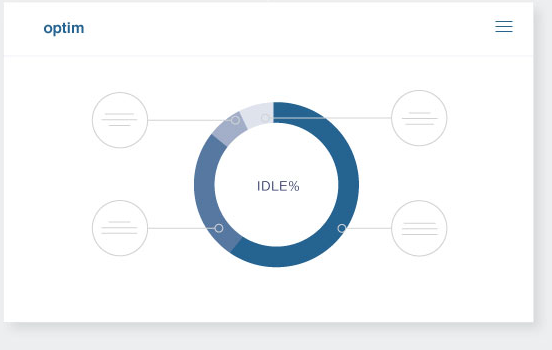 Identify Hogs
Sluggish WiFi performance can be caused by one gadget hogging most of the bandwidth. Maybe an Internet TV device is still streaming content even though the TV is turned off. With Optim's Managed WiFi Service both tech support and end users can quickly check if there are too many devices on one band or if a particular device has been using the majority of bandwidth over any given period of time. Armed with this information, support can make recommendations to limit access to a particular device or switch devices to a less crowded 5GHz or 2.4GHz band.
Troubleshoot Wi-Fi Roaming Issues
Actiontec's SmartSteering technology helps ensure that end user devices connect to the best possible access point or network extender for their particular location. Optim's Managed WiFi Service  gives you visibility into SmartSteering so you can easily keep tabs on how devices move throughout the home and shifts connections to a new access point or network extender. As a result, you can be sure that when your customer carries a tablet from the bedroom to living room, they are getting the fastest possible connection in both locations.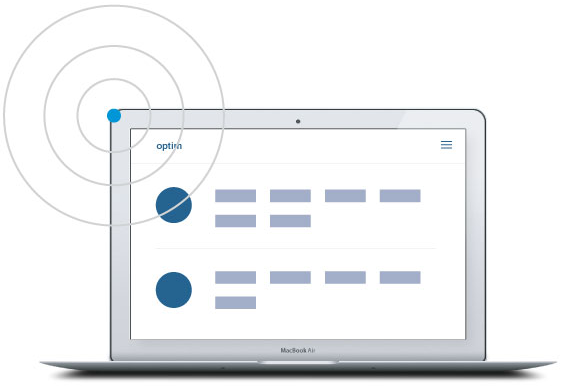 Intuitive Dashboard Lets Subscribers Solve Issues Themselves
With Optim's Managed Wifi Service, you can give your end users access to their own custom dashboard to check WiFi health and troubleshoot basic issues on their own. For example, subscribers can see which devices have a connection problem, and get basic tips to fix the solution.
No Client-side Software
All data is gathered by Actiontec gateways and network extenders, so there's no need to install software on your subscribers' personal devices.
Works with Competitive Gateways
Optim's Managed WiFi Service can support both Actiontec and non-Actiontec modems, routers, gateways, and network externders, as long as the Optim Agent is embedded in the firmware.  Please email broadband-sales@actiontec.com to begin the integration process.