The Internet of Things (IoT) is often considered a consumer technology, focusing on household adoption of smart home devices. IoT has changed how people interact with technology on a daily basis and IoT has changed how service providers communicate with customers. With constant connection comes security concerns and new challenges for how companies approach risk management.
IoT Security Concerns Growing
Security remains a top concern among many people. A study from McMaster University found that 88% of people are concerned about their privacy. 2019 revealed a variety of IoT flaws, such as the ransomware attack against vulnerable components of smart city implementations that disrupted services and acted as a reminder that cyber security is still lacking in IoT. These types of issues are expected to proliferate in 2020, according to research from Forrester. Forrester's "Predictions 2020: The Internet of Things" report predicts the launch of a major product-as-a-service ecosystem in which connected products establish communication between customers and product makers. Forrester predicts that cyberattacks will target products rather than going after a company's internal computer system. Hackers can exploit the operation of connected devices and put the manufacturer or product company at risk of paying ransoms to restore functionality.
Enterprises have experienced a security incident related to unmanaged IoT devices
Feel their security controls and practices are not adequate for unmanaged IoT
IoT Technology Exposes Security Risks
The simple truth of IoT in businesses and city infrastructure is that most enterprises remain vulnerable to cyberattacks. Forrester found that 67% of enterprises have experienced a security incident related to unmanaged IoT devices, while 74% feel their security controls and practices are not adequate for unmanaged IoT. Companies are now stuck between two difficult situations: not adopting new technology with the risk of falling behind competitors and adopting workplace IoT devices without security protocols that prevent threats. With unmanaged and unsecure networks and IoT devices, companies can be put at risk by something as simple as an employee coming into work wearing a smartwatch that connects to the company network. Cybercriminals are aware of these entry points that make information easily accessible.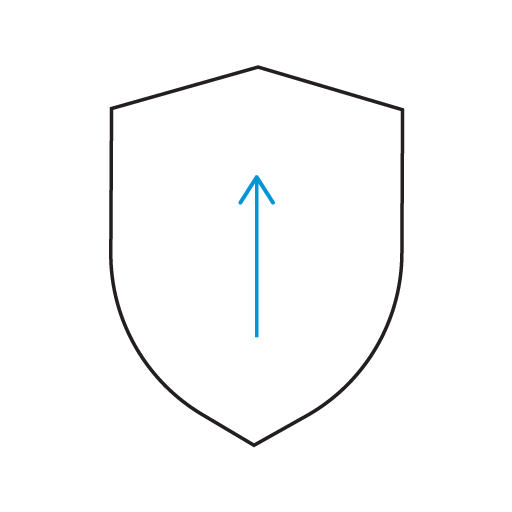 Maintaining security upgrades
Providing cybersecurity training
Risk Management
New risk management strategies are the answer to security concerns. Adopting new risk management methods starts with awareness. 73% of IT professionals surveyed by ISACA think that current security standards in IT are insufficient for IoT. Additionally, 49% reported that their IT department is even aware of all the connected devices within the company. Updating and monitoring all workplace devices, maintaining security upgrades and providing cybersecurity training for all employees are easy ways for a company to initiate risk management into the organization. While companies face challenges with securing IoT devices, effective risk management strategies can help mitigate cybersecurity threats. Investing in analytic solutions like Actiontec's Optim Managed Service Assurance Platform can actively quantify risks to help measure and understand the data collected from IoT devices while identifying existing vulnerabilities. Adopting new technologies into a business is always a risk. Prioritizing and investing in all-encompassing solutions can keep companies relevant while building a security protocol foundation for future technologies.
Enterprises have experienced a security incident related to unmanaged IoT devices
Organizations are looking to professionals to create custom security for their business
Said they developed their security practices internally
Risk Management Tools
Organizations cannot wait for IoT manufacturers to address vulnerabilities or even make end users fully aware of the potential risk. They have to act now to protect their customers and investments. 93% of enterprises plan to increase their security spending for unmanaged and IoT devices. Another study found that 41% of organizations are looking to industry and professional groups for help creating custom security for their business. Only 22% said they developed their security practices internally. The ability to gather and interpret large quantities of data is pivotal for successfully launching and maintaining secure IoT devices within a company. Professionally managed tools such as Optim uses collected data from connected devices to establish patterns and automatically detect anomalies that could be indicators of a threat, security breach, or other suspicious activity. Tools like Optim use machine learning and artificial intelligence to offer self-healing automation that bridge network gaps that could be exploited. Optim is backed by cyber security expert F-Secure to provide an all-encompassing security solution for consumers and companies alike.
Optim™ Managed Service Assurance Platform is available through reputable Service Providers. You can learn more about IoT Security and Wi-Fi security with Actiontec's Industry Articles and Research. For the latest news in technology, check out Actiontec's blog.