The dramatic spread of COVID-19 has disrupted lives, livelihoods, and communities around the world. Businesses must quickly find new ways to serve customers, while protecting the health and safety of their workers and customers. This challenge is particularly true for broadband service providers.
Millions of Americans have made the switch to working and studying from home, putting unprecedented pressure on the network infrastructure. For example, Windstream reported an approximate 50 percent increase in voice traffic and an approximately 30 percent increase in data traffic since mid-March.
Today, customers rely on their broadband more than ever to stay connected to work, school, healthcare services, friends and family. It's also more critical than ever to protect employee and customer safety and reduce the spread of COVID-19. Providers are asking every employee who can work from home to do so. But what do you do with an employee base like field technicians that traditionally interact with customers in person and inside customer homes? How can they perform their critical role while limiting personal exposure to customers and other employees?
That's where technology comes in. Providers are implementing a range of measures and tools to help reduce the spread of COVID-19 among employees and customers – including self-installation, remote support and virtual assistants.
Self-installation vs. technician installs
As schools and offices closed and stay-at-home orders became more commonplace, many service providers saw a significant increase in new service requests. At the same time, households with lower tiers of broadband service are finding that their current bandwidth can't support their new reality – leading to more service upgrades. Traditionally, all this work would have entailed a truck roll, face-to-face encounter and time inside the customer home.
In response to COVID-19, most operators are relying on self-installation kits to minimize or eliminate in-home interactions. In most cases, the provider mails or drops off the necessary equipment. The self-install kit walks customers through the process of installing the modem, configuring the Wi-Fi router and activating service on their own.
Virtual assistance and remote support
When customers do require assistance – either with a new install or existing service – providers are leaning more on remote and virtual help. For example, Atlantic Broadband has deployed remote virtual support tools that allow care agents and technicians to assist customers in real time via live, interactive video streaming.
Verizon is deploying a video chat application to help support in-home service calls, without requiring the field technician to enter the home premises. When the technician is outside a customer's home, he or she sends a text to the customer with a link. This gives the technician access to live video and pictures shared by the customer to help diagnose the main cause of the issue and help the customer troubleshoot the problem.
In addition, remote management platforms are helping providers deal with the COVID-19 crisis by avoiding unnecessary customer visits. Windstream deployed Actiontec's Optim Managed Service Assurance Platform. This gives its Tech Support agents visibility into a customer's home network, so they can remotely resolve issues instead of sending a technician to the home.
For example, Windstream's frontline support can remotely tell if a customer is experiencing a WAN or Wi-Fi problem. They can instantly see every connected device in the customer's network and determine if each device has a good or bad network connection. Support agents can also remotely identify router configuration issues, network congestion, Wi-Fi channel interference, and more.
Rather than creating temporary solutions for the current networking situation, more providers are looking to permanent solutions. Beyond current COVID-19 performance concerns, IoT adoption and video streaming continue to grow, creating demand for optimized Wi-Fi even after COVID-19 subsides. Optim Managed Service Assurance Platform is a cloud-based Wi-Fi management service that allows providers to remotely deploy new functionality without compromising existing functionality. Through machine learning and advanced data tools, Optim can aid in digital transformation initiatives and address the growing demand for efficient and high-performance networking. Optim provides service providers with valuable customer relationship management (CRM) tools and digital transformation tools centered around customer experience. With Optim, service providers can leverage the following tools to improve their network during the pandemic and into the future:
Future-proof Cloud-Based platform – Optim is entirely cloud-based and hardware agnostic, making it easy and efficient for service providers to develop and deploy new network functionality to subscribers without compromising existing functionality. From an operational standpoint, using Optim's remote capabilities creates efficiencies that are both economical and safe, especially during a pandemic.
Gain Valuable Data insights – Optim uses advanced, cloud-based analytics that gathers data from all core network elements and wireless access devices across the network, allowing service providers to process large amounts of data generated by their subscriber networks. With this data, service providers can view pre-built reports, identify data patterns and trends that may signal issues that can be proactively resolved, and gather performance information to inform decision making and help drive the development of new service offerings.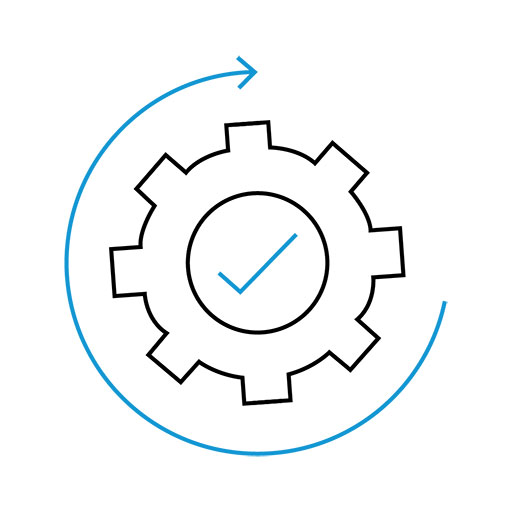 Proactively Resolve Network issues – Wi-Fi experience is a major component of customer satisfaction. After deploying Optim, you can easily view your subscribers home network, to proactively identify and resolve potential networking issues and take a personalized approach to troubleshooting. As a result, service providers using Optim's optimization tools can expect cost-savings and benefits such as reduced support calls, lower customer support costs, fewer truck rolls, improved network performance, and more efficient troubleshooting.
Advanced Security protection – With so many people working from home and children virtual learning, cyber security is another top priority along with performance. Actiontec partnered with cyber security expert F-Secure to integrate all-encompassing security solutions into Optim. Through parental controls, IoT device security, and modular and configurable solutions, subscribers can work and learn with peace of mind, knowing their data is secure.
Increase Customer satisfaction – Ultimately, improved network performance leads to higher customer satisfaction and retention. Tools like automatic band steering allows your subscribers to take as much or as little control over their network as they are comfortable with. The personalization tools in Optim allow them to DIY their network to their liking and even resolve networking issues themselves.
Home networking is constantly changing. Optim prioritizes your subscriber and the service provider partnership, offering high performing network tools to optimize their Wi-Fi and keep them connected during these challenging times while creating cost benefits for you. By investing in managed Wi-Fi solutions now, you can not only improve their service offerings and network performance during the COVID-19 pandemic but also strengthen their services well into the future.
The coronavirus pandemic has been a catalyst for change in a variety of ways. For those Service Providers that had already started working on their digital transformations, they have fared well compared to those that rely on legacy solutions. Cloud-based applications for remote customer support and ordering enabled Service Providers to quickly adapt to contactless services. During the ongoing Covid-19 pandemic, Service providers can use this time to adopt solutions and performance tools to improve their services now and into the future.
Optim has been deployed to over 5 million homes as the first managed Wi-Fi and service level platform. Service Providers wanting to learn more about Optim's home networking and data management tools, should contact us today.