27% of Broadband Households Made Recent CE Purchase Online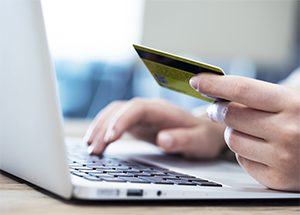 According to recent research from Parks Associates, 27% of US broadband households bought their most recent consumer electronics product online. This boost could be credited to smart speaker sales with more than 60% of recent sales going through online retailers such as Amazon. Brick and mortar retailers still account for nearly 50% of recent CE purchases. Service provides such as AT&T and Comcast fall short at just 13% and direct purchases from manufacturers land at 11%. Despite the surge in online sales, overall CE purchases in 2018 are lower than expected.
Additional information includes:
E-commerce represents about 10% of all US retail sales, putting CE sales above average.
CE purchase declines have been linked to changes in the replacement cycle of products and the inability for consumers to plan their purchases in advance.
The first quarter of 2018 shows that only 21% of US broadband households planned on buying a smartphone, showing a 7% drop from Q1 2017.
Households with smart speakers own an average of four more CE devices than non-smart speaker homes.
For details about this research, click here.