4K Ultra HD TVs Will Boost the Flat Panel TV Market to 194 Million by 2022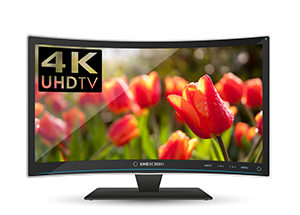 The global flat panel TV market has rapidly grown over the past few years due to the number of global 4K flat panel TV shipments. In 2017, one-third of the total of flat panel TV units sold were 4K TVs. ABI Research forecasts that in 2018 this number will exceed 102 million units, representing 44% of the total global shipments. At this rate, ABI Research predicts that the consumer demand will boost the unit shipments to 194 million in 2022.
Khin Sandi Lynn, an industry analyst from ABI Research, says that the key to driving 4K TV shipments is with "better visual experience and availability of 4K content together with declining price points."
At least one flat panel TV is found in over 85% of global households. While consumers switch from HD TV to 4K Ultra HD TV, the market is expected to grow. Streaming services such as Netflix and Amazon Prime already offer increased amounts of 4K content, and pay TV service providers are also investing in providing 4K content.
Right now in 2018, Asia-Pacific shipments reach 37% of all global units shipped, which is highly represented by the Chinese market. North-America and Western Europe have the highest penetration, which combined are almost half of all worldwide shipments.