75% of Smart Home Device Consumers Value the Importance of Interoperability in their Home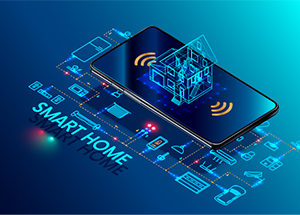 Park Associates' report, Interoperability and the Internet of Things, indicates that about 75% of smart home device consumers consider interoperability an important deciding factor when purchasing their new smart home device. Consumers want to know that their purchase will work with other products in their home.
The report shows that the demand for interoperability is stronger than brand loyalty. The numbers showed that less than 60% of consumers cared as much about the brand as they did about smart home devices connecting with their current products.
Brad Russell, Research Director of Connect Home at Park Associates, notes that smart home products have raised the expectations that devices will work together seamlessly. The reports show that "consumers are buying outside of a single brand's ecosystem," he says.
Additional findings:
32% of U.S. broadband households own a connected device
50% of U.S. broadband households plan to own a connected device in the next year
33% of consumers use only individual apps and do not have one app that controls multiple products at once
25% of smart home device owners control all or some of their devices through one home security app