8K TV Shipments to Reach More than 400,000 Units in 2019 After 2018 Launch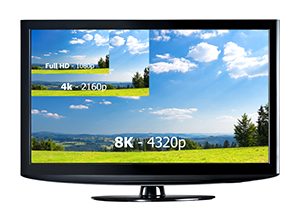 The end of 2018 holds the promise of 8K TVs, contributing to an expected 3.6% year over year growth and an additional 1.4% growth in 2019 according to IHS Markit. Advancements in TV models such as 8K, organic light-emitting diode (OLED and quantum dot (QD) promote growth, despite the higher premiums. The forecast shows that the 8K TV market will grow to more than 430,000 in 2019 with most of the growth centered on 60-inch and larger screens.
Additional findings include:
Shipments for QD LCD TVs are expected to exceed 4 million units in 2019.
OLED TV shows the potential to grow more than 40% in 2019.
Based on current prices, 55-inch TV screens are the most popular.