Ericsson Study Shows Viewing Time Moving to Mobile Devices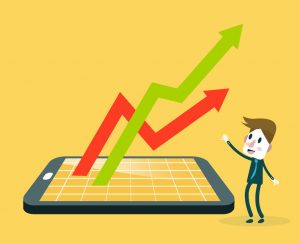 Where do you watch video? I'm guessing that some of it is on your smartphone. It isn't surprising. Mobile devices are rapidly increasing their share of our video viewing time. According to a recent report from Ericsson's ConsumerLab, 50% of TV viewing will be done on a mobile screen through video on demand by 2020.
The study finds that about 70% of consumers view video on their mobile devices today, nearly double what it was in 2012. The share of total viewing is also up, with smartphones making up one-fifth of all our video consumption. That works out to an average of about six hours of video viewing on smartphones every week.
The company's annual ConsumerLab TV and Media report states that linear and video on demand viewing would be almost equal in just three years and is being fueled by TV series and movies. And according to the report, about half of video viewing will be done on mobile screens (tablets, smartphones and laptops), adding that by 2020, one in three consumers will be a virtual reality user. Smartphones will account for almost one quarter of all video viewing, rising nearly 160% from 2010.
Anders Erlandsson, Senior Advisor, Ericsson ConsumerLab, says, "We can see that consumers are not only watching more video but also changing how and when they do so. This is also shown through the continued growth of mobile viewing, which has been a booming trend since 2010. This year also marks the first time that we have explored the level of consumer interest in VR in conjunction with media consumption, and the findings have been fascinating.
The Ericsson AB study is based on approximately 20,000 online interviews from respondents aged 16-69 years. Respondents were from 13 different countries (Brazil, Canada, China, Germany, India, Italy, Russia, South Korea, Spain, Sweden, Taiwan, the UK and the US), all had a home broadband connection and watched TV or video at least once a week.
All of this puts the pressure on the TV and media industry to focus on delivering highly personalized services in the highest quality possible to meet consumer expectations for on-demand, mobile and immersive viewing.