Get Your Solar-Powered iPhone X Tesla Now For Only $4,500!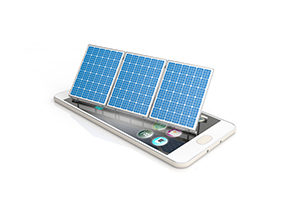 Caviar, a Russian cell phone accessory manufacturer, just released a $4,500 iPhone X with a case called the Tesla. It comes with a solar panel, carbon fiber, and gold accents. The fancy case includes 64Gb of onboard memory that is paired with the iPhone.
The case is bulky chiming in at 16.2 millimeters, but Caviar claims it is shock resistant as well as IP67 water and dust resistant, which makes up for the larger size. It is unclear how long a charge from the solar panel will last.
The first one produced is slated for Elon Musk and is engraved with the saying "Made on Earth by Humans." Caviar plans to manufacture only 999 others that should snet them $4.5 million. The iPhone X Tesla comes with a one-year warranty and free shipping, but may be subject to sales tax.