Philo Coming Soon to Amazon Fire and Apple TV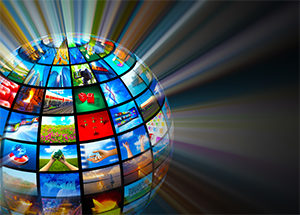 Philo streaming TV service just announced that support for Amazon Fire and Apple TV devices is on its way for summer viewing. Since Philo's launch last fall, its priority has been the addition of other platforms. According to CEO Andrew McCollum, next up is support for Android mobile devices. Philo currently works on Roku, Chromecast, and IOS devices.
Small But Growing
Although relatively small compared to other established streaming services, Philo is gaining momentum with their $16/month skinny bundle. Removing sports and news from their lineup helps to keep costs low.
Philo's impressive channel lineup currently includes A&E, AMC, Animal Planet, BBC America, Comedy Central, Discovery Channel, Food Network, HGTV, MTV, Nickelodeon, Nick Jr., TLC and Viceland. Philo also revealed that it will soon open up TV Everywhere authentication for A+E, AMC, Discovery, and Viacom along with Discovery's OWN channel.
Philo offers both an intro bundle with 37 channels and an extended option of 46 channels that include Nicktoons and Logo.