Poor OTT Streaming Makes Us Emotional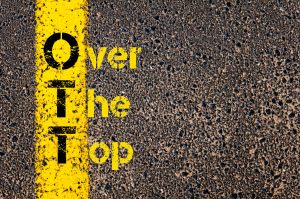 If you play poker, you're always on the lookout for a 'tell' from the other players—a visual clue as to what they are really feeling. This is what Akamai Technologies was looking for when they partnered with third-party research firm Sensum to understand how quality of streaming video affects viewers' engagement with and loyalty to over-the-top (OTT) video streaming services.
According to the new study, viewers disengage with emotive storylines and react negatively to low-quality streaming incidents like buffering regardless of the brand or interest in the content. The research unveiled key trends about subscription video-on-demand (SVOD) and transactional video-on-demand (TVOD). The SVOD brands lose the most engagement due to buffering, while TVOD models suffer the most negative impact to brand loyalty if delivering low-quality experiences.
The study used a variety of testing procedures including sensory, implicit and explicit responses from more than 1,200 participants and were carried out according to the Video Quality Experts Group (VQEG) standards to ensure results could not be contaminated. To remove any emotional biases associated with current businesses, fictitious brands were created and the same content was used across all of them to nullify the impact of content type on the respondents.
The research also found that when buffering begins happiness drops 14 percent, negative emotions (disgust and sadness) increase by an average of 8 percent, viewers' feeling of surprise increases 27 percent, and attention drops by 3 percent and focus decreases by 8 percent.
"This unique research shows there is no place for low-quality video in any streaming business model," said Ian Munford, director of product marketing, media solutions, at Akamai. "Service providers cannot take risks with streaming experiences that are compromised by low resolution or buffering. They must provide consistent, high-quality experiences to help retain subscribers and reduce acquisition costs."