T-Mobile Testing 500 Mbps in NY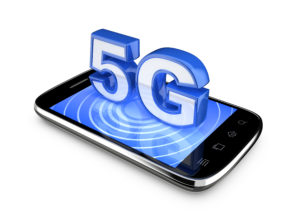 With the help of Licensed Assisted Access (LAA), T-Mobile is boosting download speeds over 500 Mbps in New York. According to Ookla, the speed test authority, LAA technology uses part of the unlicensed spectrum creating a tighter, denser network capable of even faster speeds.
In lab tests, T-Mobile was able to achieve 1.3 Gbps, which they are hoping to replicate in urban markets with their 5G services launching next year.
New York City Test Results
In their recent New York tests, Ookla has confirmed download speeds of 503 Mbps and upload speeds of 42.7 Mbps. At one site, T-Mobile combines 20MHz of its Band 4 spectrum with 60MHz of LAA spectrum to squeeze all the speed it can get out of the available bandwidth. Prior to this, download speeds averaged only 70 Mbps in that area.
LAA-capable smartphones are not yet mainstream. However, the Samsung Galaxy S8, Note 8, Galaxy S9/S9+ along with a few others do currently support the technology.
T-Mobile is encouraged by these initial tests by combining licensed and unlicensed spectrum to "boost performance for customers in high-traffic urban locations."