What's Next for Cellular?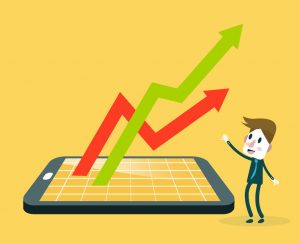 U.S. cellular carriers are currently in a very competitive cycle. Unlimited data plans were the first laps in this race. Verizon re-introduced its unlimited plan only to see AT&T and T-Mobile drop the price of their plans. Then Sprint undercut all the players with an unlimited data promotion of $50 per month.
Despite adding 127,000 cell phone and tablet customers in the second quarter, AT&T saw revenues from its wireless business fall by 2 percent when they removed the data caps for unlimited plans—resulting in lost fees that were charged when customers exceeded the caps. The marketplace is not rewarding the race to the bottom between stateside carriers, and by implication share prices are being squeezed.
Carriers must aim to deliver a better customer experience than the competition. This isn't going to be done through the service as the U.S. carriers are pretty much on par with each other. How then can they differentiate without resorting to price reductions?
To secure a higher share of wallet, and greater loyalty and satisfaction from customers, those subscribers must feel as if they belong. That is where membership approaches are best applied.
The membership model is an unaggressive competitive approach that is proving successful for European carriers. Encouraging customers to belong to a carrier as a member not only strengthens loyalty, which can in return reduce churn, but can also benefits carriers in a number of other ways too. Having a stronger connection to your customers' likes, wants, and needs can guide future product and service offerings, increase customer satisfaction, and drive sales simultaneously.
Verizon took a step toward this new business model with the introduction of a rewards program earlier this year.
Being a part of a group or 'belongingness' is still relatively untiered in the U.S. telecoms market. Adopting a membership approach that fosters belonging can help a business gain insight to the customers' thoughts and feelings about their products and services. As a member of a group we're much more willing to give ideas and feedback than general subscribers.
This isn't your parents' gym membership. But maybe it is a way for the carriers to develop a strong connection with their subscribers, increase customer satisfaction, stop price erosion and drive sales.