Cable Broadband Base Experienced 6% Growth in 2018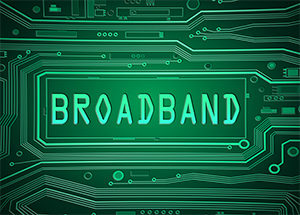 Data from Leichtman Research Group shows that the top seven US cable companies experienced 6% growth in 2018 over 2017 after adding nearly 2.9 million subscribers. Comcast led the growth, adding nearly 1.4 million high-speed Internet users.
Telco providers continued its trend of broadband subscriber losses losing 472,000 wireline broadband users last year. Verizon, however, experienced meager growth, gaining 2,000 customers. In total, the top 14 wireline operators, which represent more than 95% of the US market, gained over 2.4 million subscribers in 2018.
For additional findings from Leichtman Research Group, click here.