Home Networking
MoCA Network Adapters
Increase Your Network Solution Options with Coax wiring
Extend network coverage and blanket every corner of the home in WiFi with Actiontec's line of MoCA Network Adapters.  Our Network Adapters provide wired Gigabit speeds over a home's existing coaxial wiring, turning the coaxial port in the home theater or elsewhere into a high-speed Ethernet connection. 
Up to 90% of US Homes are built with coaxial wiring and a coaxial outlet in almost every room. This means that providing your customers with a MoCA Adapter, they can harness this wired network option to eliminate dead spots and network coverage issues in the home.
Extend the WiFi Network to Every Corner with Wired Speed
Deliver Gigabit Ethernet Speeds
Works over Existing Coax Wiring
Protected from Hacking or Interference
Quick Installation and Setup
Pairs with Optim® Managed WiFi Solution
Deliver Better Wi-Fi…up to 2.5 Gbps
Create a high-speed MoCA backbone capable of up to 2.5 Gbps speeds between the customer's Router and a WiFi Access Point or WiFi Extender. By connecting one MoCA adapter to a Router and one to a WiFi Access Point or Extender in another room, you can create a bigger pipe for all of the internet traffic in the home, meaning faster speeds, steadier connections and less congestion. Perfect for pristine 4K and HD streaming of Netflix and YouTube videos for example.
Wired Speeds and Reliability
Get the flexibility you need to deliver the best possible WiFi experience: the convenience of Wi-Fi throughout the entire home with the solid reliability of wires and faster speeds where ever you need them. Our family of MoCA Network Adapters ensure your customers can stream HD-quality and play online games without any glitches or lag.  Our MoCA Network Adapters transform existing coaxial wiring into an incredibly reliable Ethernet network that delivers fast, gigabit Internet access to the many devices in the home. And, with our advanced beamforming wireless technology, RF interference and WiFi congestion is eliminated for smoother, faster video streaming and higher quality wireless performance.  You get the power of a wired connection, extended to the far corners of the home.
Supports Bandwidth-hungry Multimedia Applications
Designed to support massive video, gaming, and Virtual Reality bandwidth traffic, Actiontec's MoCA Network Adapters enable the delivery of high quality, high-performance HDTV video streaming, and multi-channel HD video throughput.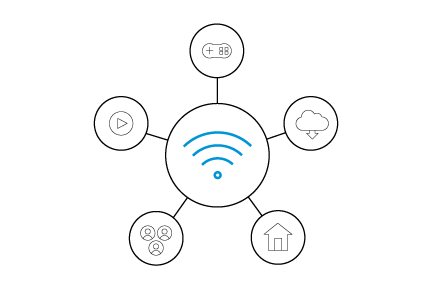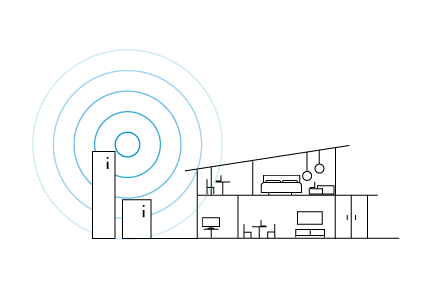 In-Home Network Management
Actiontec provides an intelligent platform to help you manage your subscriber's home networks with Optim® Management software. Gain in-depth visibility into the home network to diagnose and manage MoCA and WiFi issues, either by self-serve or remote troubleshooting without dispatching a technician.  As an option, Actiontec's Optim Managed Service Assurance Platform enables third party solution providers to host their solutions on our router/gateway platform via APIs.
The Brand Service Providers Trust


2016 American Business Award ("The Stevie")
Best New Product or Service of the Year in Hardware – Peripheral

2015 Best in Biz International Award
Best New Product of the Year

2012 American Business Award ("The Stevie")
Best New Product

2011 NGN Leadership Award

2011 Communications Solutions Product of the Year

2010 CEDIA Manufacturer's Excellence Awards
Best New Product