Consumers Watch Over Two Hours of Alternative Video on a PC Weekly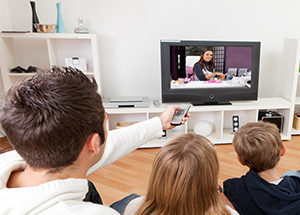 Parks Associates released new video research that reveals how consumers are viewing content. According to the study, U.S. broadband households watch an average of two hours of alternative content on a computer each week. Consumers can find livestreams, user-generated content, short-form videos and web video series through various social media outlets, such as Facebook, Snapchat, YouTube, Vimeo and Dailymotion.
Consumer attention is shifting towards alternative video content, resulting in more traffic on video sites that offer user-generated videos and social networking sites.
As consumers spend more time watching alternative video via mobile and TV apps, pay TV providers are faced with the challenge of engaging younger consumers. Leveraging the entertainment value of creating content and watching content has led some traditional content producers and service providers to partnering with web celebrities and social media influencers.
Additional findings include:
At present, only 7% of U.S. broadband households watch sporting events via livestream.
Consumers who view user-generated content are much more likely than those who never watch it to have an OTT service.
Almost one-quarter of broadband households have posted videos to some type of content site or app within the last 30 days.
Alternative content compromises more than two hours of online video watched weekly on a computer.
For additional information on this research, click here.