Customize Your Smart Life with the Haier 7-Brand Smart Home Solution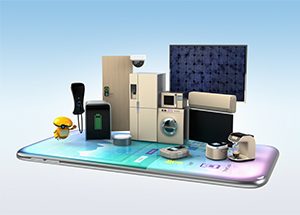 Haier Home Appliance has a new multi-brand smart home solution designed to make smart living a more enhanced and seamless lifestyle for people everywhere. Haier developed seven room solutions with dynamic global brands for users to customize their smart homes.
The seven brands cover four core living scenarios in the home: smart bedroom, smart bathroom, smart kitchen and smart living room. These are the seven brands that will cater to different consumer lifestyles:
Haier
Casarte
Leader
GE Appliances
Fisher & Paykel
AQUA
Candy
The Haier Smart Home Solution is the industry's first full smart home set of devices. These devices are designed to satisfy the needs of users, whether with food, clothing, living or entertainment. The new Haier internet-enabled lifestyle oversees everything and can fully manage purchasing goods, storage, cooking, cleaning, and health for families all over the world.
With this new multi-brand collection, Haier has become a leader in customization, smart and seamless lifestyle, and intelligence and intercommunicating smart products in the modern smart home.