WiFi Routers & Gateways
Trusted by Major Service Providers
Proven Reliability and Superior Performance
For consistently fast speeds and reliable performance all the time, Actiontec's line of wireless routers is built for fiber to the premises (FTTP) architectures with high performance Gigabit Ethernet access speeds, and the most advanced home networking management and security options. One CPE solution can be used for multiple deployment models and future Value-Added services with Optim Managed Service Assurance Platform.  Actiontec's Routers and Gateways are open to integrate with third party applications, giving you greater flexibility and speed to market. 
WiFi 6 802.11ax Technology
Optimized Multi-Media, Multi-User, Multi-Screen applications
Advanced Security Protection
SmartSteering™ Technology
Optim® Managed WiFi Solution
Next Generation WiFi 6 Speeds and Performance
Actiontec's routers/gateways incorporate the most advanced WiFi 6 technology deployable today, tri-band 2x4x4 802.11ax. We've optimized antenna placement on three dimensions instead of just two to deliver a robust signal between floors and to the far corners of the home. 802.11ax/WiFi 6 delivers wireless speeds up to 10x faster and uses a revolutionary technology to dramatically increase network capacity so your customers can stream Ultra-HD 4K video, download enormous files, and have enough capacity for fast and smooth connections for all connected devices.
Reliable WiFi 6 Performance
With a robust hardware design and loads of in-home networking options (including dual band 4×4 802.11ax WiFi), our wireless routers for fiber include the latest WiFi 6 technology for blazing fast wireless AX speeds.  MU-MIMO smart antenna technology improves your wireless performance, giving a more powerful signal throughout the home, meaning better coverage and fewer dead spots.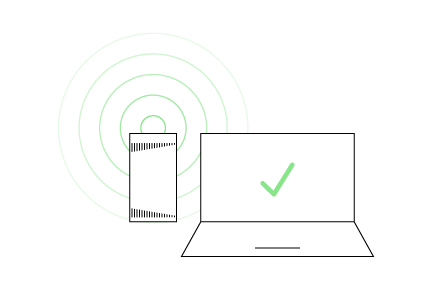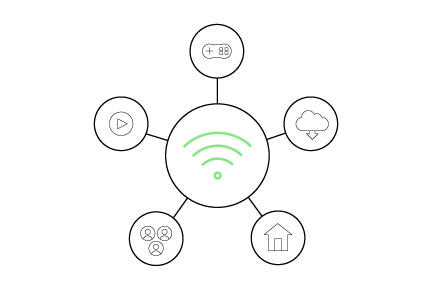 Flawlessly Handles Demanding Multimedia Applications
Designed to handle massive video, gaming, and Virtual Reality bandwidth traffic, Actiontec's Wireless Routers deliver high quality, high performance HDTV video streaming, with multi-channel HD video throughput. Video stream protection, load balancing, QoS, fast channel change, and multicast IPTV combine to deliver high quality and robust IPTV.
In-Home Managed Wi-Fi
Actiontec provides an intelligent platform to help you manage your subscriber's home networks with OptimTM WiFi Management software. Gain in-depth visibility into the home network to diagnose and manage WiFi issues, either by self-serve or remote troubleshooting without dispatching a technician.  As an option, Actiontec's Optim Managed Service Assurance Platform enables third party solution providers to host their solutions on our router/gateway platform via APIs.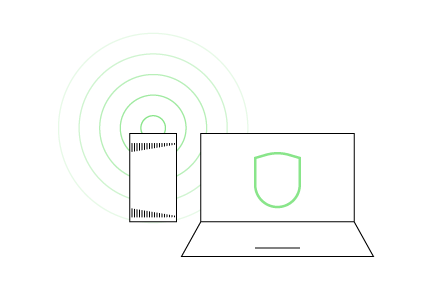 Advanced Security Protection
Actiontec's Wireless Routers offer Enterprise-level security, so users don't have to worry about hackers, snoopers, or other security threats. Each WiFi router offers:
Enterprise-level security, including a fully customizable firewall with Stateful Packet Inspection
DDoS (Denial of Service) Protection
Content Filtering
Intrusion Detection
WPA/WPA2 and WEP Wireless Encryption
IoT Service Integration Hub
When paired with Optim, Actiontec's Wireless Routers/Gateways serve as an IoT Service Integration Hub for IoT devices. Our routers offer device authentication, auto-configuration and management of connected IoT devices and the entire Home Network. Actiontec routers allow network and cloud security, router security, and endpoint protection. Extend and increase your Value Add Service offerings with Actiontec router security and WiFi Management features.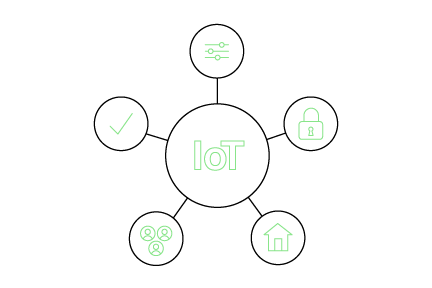 How to Buy
This product only sold directly through Service Providers.
The Brand Service Providers Trust


2016 Best in Biz International
Best New Version of the Year

2016 American Business Award ("The Stevie")
Best New Product or Service of the Year in Hardware – Networking

2012 American Business Award ("The Stevie")
Best New Product

2012 Golden Bridge Award
Best New Product for Telecom, Cable, Broadband, and Voice

2011 BMMA Marketing Innovation Award

2010 Communications Solutions Product of the Year

2010 American Business Award ("The Stevie") Finalist

2008 Communications Solutions Product of the Year

2007 Communications Solutions Product of the Year