Home Networking
G.hn Network Adapters
Use Electrical Wiring to create a High-Speed Wired Network
G.hn Powerline networking family offers reliable and high-performing high speed networking over in-home electrical wiring. Create a high-speed network connection with all the reliability of a wired network connection by using the existing electrical power outlets in the home to create a super-fast "Ethernet-like" home network.
Reliability of a Wired Connection
Works Wherever there's an Electrical Outlet
No Interference from Household Appliances
Pairs with Optim® WiFi Management Solution
A Reliable Wired Connection without an Expensive Wiring Project
The Actiontec family of Powerline Network Adapters use G.hn as "backhaul" to give your customers the convenience of Wi-Fi throughout the entire home with the solid reliability of wires and faster speeds where ever you need them. Transform existing electrical wiring into an incredibly reliable Ethernet network that delivers fast, gigabit Internet access to the many devices in the home. And, with our advanced beamforming wireless technology, RF interference and WiFi congestion is eliminated for smoother, faster video streaming and higher quality wireless performance.  You get the power of a wired connection, extended to the far corners of the home.
Next Generation WiFi 6 Speeds and Technology
802.11ax/WiFi 6 isn't just faster WiFi – it's the future of WiFi. 802.11ax can deliver wireless speeds up to 10x faster and uses a revolutionary technology OFDMA to dramatically increase network capacity. With 802.11ax your customers can stream HD-quality video and play online games without any glitches or lag.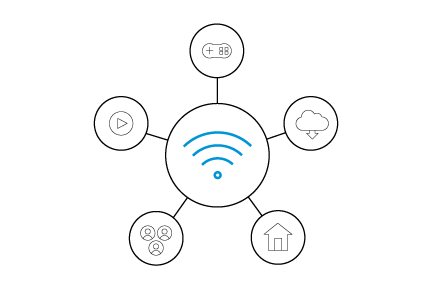 Supports Bandwidth-hungry Multimedia Applications
Designed to support massive video, gaming, and Virtual Reality bandwidth traffic, Actiontec's G.hn Network Adapters enable the delivery of high quality, high performance HDTV video streaming, and multi-channel HD video throughput.
In-Home WiFi Network Management
Actiontec provides an intelligent platform to help you manage your subscriber's home networks with Optim® WiFi Management software. Gain in-depth visibility into the home network to diagnose and manage WiFi issues, either by self-serve or remote troubleshooting without dispatching a technician.  As an option, Actiontec's Optim Managed Service Assurance Platform enables third party solution providers to host their solutions on our router/gateway platform via APIs.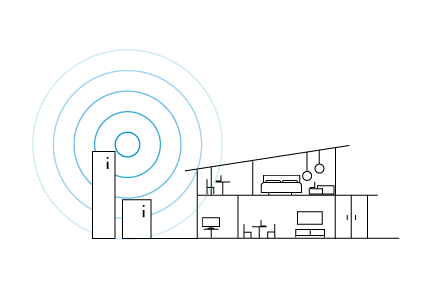 How to Buy
This product only sold directly through Service Providers.
The Brand Service Providers Trust