Google's Gmail Now Offers 'Self-Destructing' Emails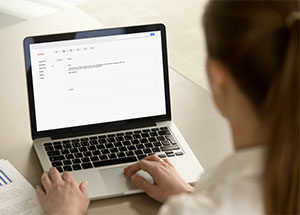 Google Gmail now offers their 'confidential mode' for mobile devices. This feature allows you to set expiration dates on important individual messages or revoke access to already sent messages. For example, if you need to attach a PDF of your driver's license or a signed document, you can set the email to expire after a specific time once the recipient receives everything they need on their end.
Google promotes this feature as a way to protect sensitive information, which is helpful if a user's account gets hijacked. There are a few caveats, however. The private mode does not protect against a recipient taking a screenshot or snap of a message. Another way that confidentiality is at risk is if the recipient is using a computer infected by malware.
Google developed the confidential mode with its big Gmail redesign earlier this year. The function became the default for consumer Gmail users in July 2018, but G Suite business customers have a few months to make the switch over.