Instagram is Getting Rid of Fake Likes, Follows and Comments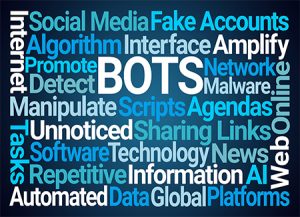 Instagram is focusing on authenticity and will no longer allow third-party apps to access accounts for fake likes, followers and comments. It is returning the popular platform back to an even playing field.
This announcement from Instagram means that any accounts using a third-party app will have all of those likes, follows, and comments deleted from their profile account.
How Instagram is going to get rid of fake accounts
Instagram will use machine-learning technology to help find out which accounts are boosting pages in an inauthentic way and then delete them. Users that have these boosters will receive notifications if and when Instagram removes these fake likes, follows or comments. Then, Instagram will ask these users to change their passwords so that third-party apps cannot go back in and use them.
Instagram already took steps to increase authenticity within its platform back in August. The social platform enforced two-factor authentication and verified accounts. Similar to Twitter, users can apply for a blue badge that signifies they are a verified account.
Users in the Instagram universe will have to gain likes, followers, and comments authentically.