Interest in Self-Installed Security Systems on the Rise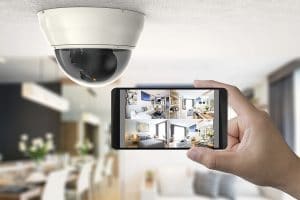 Professional installation remains the primary choice for home security systems. However, research from Parks Associates indicates that 52% of households that are likely to purchase a home security system in the next 12 months are interested in a self-installed security system.
Self-installed security systems offer a lower cost to consumers. In addition to installation options, consumers also have more monitoring options. Of the households with intentions to purchase a security system, nearly 60% are looking at systems that offer self-monitoring through a phone, around 30% are considering ad-hoc pro monitoring, and over 20% are considering 24/7 pro monitoring.
Additional findings include:
Interest in home security systems grew from 26% in Q4 2017 to 28% in Q4 2018. 24% of those with a home security system opted for professional monitoring.
Roughly one-third of security system owners report having a camera
About 25% of security system owners report having a video doorbell or smart door lock.
For additional findings from the Parks Associates "Consumer Trends & Disruption in Home Security" report, click here.