Lasso: Facebook's New Lip-Sync App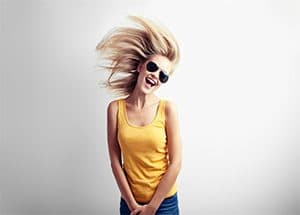 Over the past few years, lip-syncing has been a popular feature in apps among smartphone users. You may have heard of Musical.ly? Now, Facebook is jumping into the game.
Reportedly, Facebook is developing a sing-along app called Lasso.  Lasso users will be able to record themselves lip-syncing and dancing to popular songs.
This app may sound familiar. Primarily, it functions the same as same as TikTok, formerly known as Musical.ly before Bytedance bought it out for $800 million in 2017.
Before rumors of Facebook's Lasso app, in June 2018, Facebook revealed a Lip Sync feature in Facebook Live. The feature allows users to sing for their Facebook friends in real time and read the comments as they sing. Recently, Facebook expanded this feature to enable artists to use it on their personal pages and also add lyrics to some of the songs.
Now, Facebook is taking the lip-syncing craze further with its own standalone app, hoping to gain more teen traffic from TikTok.
Facebook's video and watch team are building the Lasso app. No release date yet.