More Than 40% of Streaming Device Owners Use Theirs Daily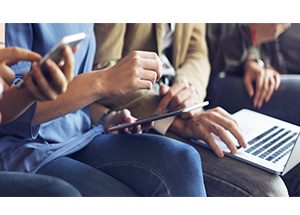 According to a recent Parks Associates study, nearly 41% of streaming device owners use their device daily or almost daily. Streaming media players are the greatest used Internet-connected entertainment device. Those that said they use their streaming media player as their preferred device spend about 10.4 hours a week watching streaming content on it.
The smart TV is the most commonly used streaming media entertainment device, according to the study. 60% percent of the households that own at least one Internet-connected entertainment device owns multiple devices.  Smart TV owners stream about 9.8 hours per week of pay-TV content while streaming media player owners stream about 10.4 hours of content from online services per week.
Additional data:
Almost half of U.S. broadband households own a gaming console, but only 37% of households connect that device to the internet.
44% of U.S. broadband households connect a smart TV to the internet, but only 53% of households own this product.
Over 34% of streaming media player owners now own an Amazon Fire TV, which is up from 28% in Q1 2017.