Netflix Mobile Subscription for Under Four Dollars?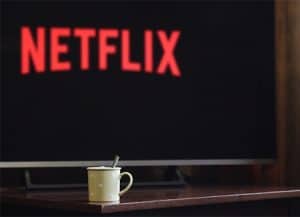 Many Netflix subscribers felt the pang of its noticeably raised subscription prices back in January 2019. While the new prices are not outrageous, a two dollar increase for the main plan was the most noticeable. However, Netflix hardly felt any backlash from its loyal subscribers.
In case you didn't see the Netflix new prices, here they are:
Basic plan increased from $7.99 to $8.99 per month
Main plan (most popular) increased from $10.99 to $12.99 per month
Premium plan increased from $13.99 to $15.99 per month
It's no secret that Netflix is constantly experimenting and evolving in the streaming service industry. The 44 new original shows, movies and more coming in this month, and the recent price spikes are enough evidence. Now Netflix is playing with the idea of a mobile-only subscription service.
Netflix for Mobile
While Netflix has an expansive coverage all over the world, there are some regions that can only stream Netflix content from their mobile devices. This raises the question whether mobile-only streamers should have to pay the same prices as TV device streamers?
Right now, Netflix is only testing its mobile-only service in India. The new plan costs 250 rupees per month, which converts to roughly $3.62 per month. While the price sounds too good to be true, there are some drawbacks with the new plan:
Can only stream in standard definition
Can only stream to mobile devices
Can only stream to one device at a time (sorry, no more password sharing)
The plan is perfect for users that can only or choose to only watch Netflix on their smartphones or tablets. There's no word on whether this mobile-only service will exist indefinitely or expand globally. However, Netflix is planning to test the plan in other regions, which could end up changing the cost of the plan.