No eSports in the 2024 Paris Olympics Games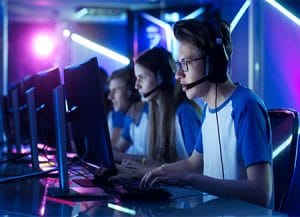 Many supporters hoped that eSports would make the breakthrough in the 2024 Paris Games. Sorry, no such luck. The International Olympic Committee (IOC) met for the 7th Olympic Summit recently. While the Olympics Games add new events regularly, the officials are not yet ready to embrace eSports.
However, the good news is that the Olympic organizers didn't completely shut the door on the idea.
IOC reasons
The IOC did agree to continue to engage in discussions with the eSports community, but the committee viewed some areas of eSports as not compatible with Olympic values. Their issues included:
Action and shooter games
eSports is 'commercially driven' and therefore unlike other 'values-based' sports.
eSports in the Olympics?
Some might find it strange to even consider eSports as an Olympic game. However, there was a time where skepticism held off other events that are widely popular and accepted today. One of these is snowboarding. Snowboarding did not become an Olympic event until 1998. In addition, it wasn't until the X Games grew in popularity that the Olympics added snowboard big air and slope style skiing.
Five other new sports will debut in the 2020 Tokyo Games:
Baseball/Softball
Karate
Skateboarding
Sports Climbing
Surfing