OTA TV Found In Over 20% of Broadband Homes
Parks Associates released a study that shows approximately 22% of US broadband households use an antenna to watch over-the-air (OTA) television. In addition, households that have both antennas and pay TV also subscribe to multiple OTT video services. 
Brett Sappington, Parks Associates Sr Dir of Research, said that they see two different groups of antenna users today. Some use antennas exclusively, which is a no-cost way to get quality entertainment, sports and news.  A second group uses OTA as a supplement to a larger entertainment portfolio. Sappington said, "This segment is leading the demand for universal discovery across multiple content sources that simplifies the process of quickly finding something to watch."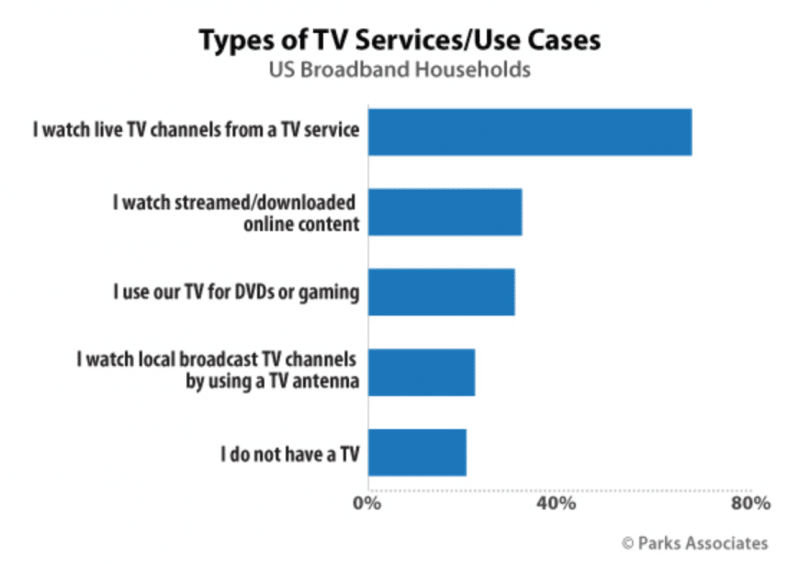 For more information on this study, click here.