Pay TV Losing Ground Despite OTT Partnerships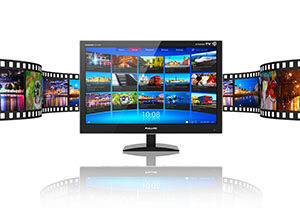 eMarketer forecasts that the number of cord-cutters will jump more than 30% this year regardless of pay TV and OTT partnerships. Cord-cutters – adults that have canceled pay TV services – are expected to reach roughly 33 million this year. In July 2017, this number was estimated to be 27.1 million.
In the U.S, 186.7 million adults in the U.S. will watch pay TV in 2018, down 3.8% from 2017. According to a senior eMarketer forecasting analyst, most of the larger traditional TV providers like Comcast and Dish have a way to integrate OTT partnerships like Netflix, which may slow their losses.
Consumers are choosing services based on the strength of the programming, and the growth of on-demand streaming platforms is being fueled by original, premium content. Also playing into the decision making process is the availability of compelling, affordable live TV packages, which require no installation fees or hardware.