Privacy and Security are Barriers to Purchasing Smart Home Devices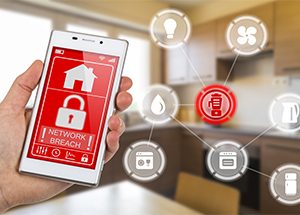 According to a recent report from Parks Associates, 32% of US broadband households won't purchase a smart home device because of privacy and security concerns. Security and privacy related concerns have increased from 21% in Q1 2017 to 32% in Q1 2018.
Blockchain technologies offer the potential to decrease IoT vulnerability, creating a more secure network for consumers and alleviating some of the concerns with smart home devices. However, blockchain is still in its early stages and not universally understood by the majority of consumers.
Additional findings include:
1/4th of US broadband households strongly agree that it's impossible to protect their personal data.
60% of data-sensitive households don't trust companies to keep their data safe. 80% do not believe there enough of a return for sharing their data.
Consumers own an average of 8.6 connected products, representing 87% average volume growth.
For more information, click here.