SAFER Smart Jewelry: an Aura Pendant with V1.0 Built-In Safety Device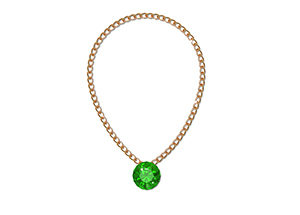 If you feel unsafe or vulnerable when travelling on your own, the SAFER Smart Pendant by Leaf is a fashionable and functional solution. All you have to do is double press a button, and it sends an SOS alert to your selected guardians alerting them immediately to your location.
Leaf Wearables created this pendant necklace to help combat violence against women, though it is perfect for anyone. It acts like a wearable GPS tracker to alert help when you need it. It can also help you navigate to the nearest hospital or police station.
It features a rechargeable battery with 7-10 days of life after 15 minutes of charging. It works with Bluetooth and the "Safer by Leaf" app on Android and iOS phones.