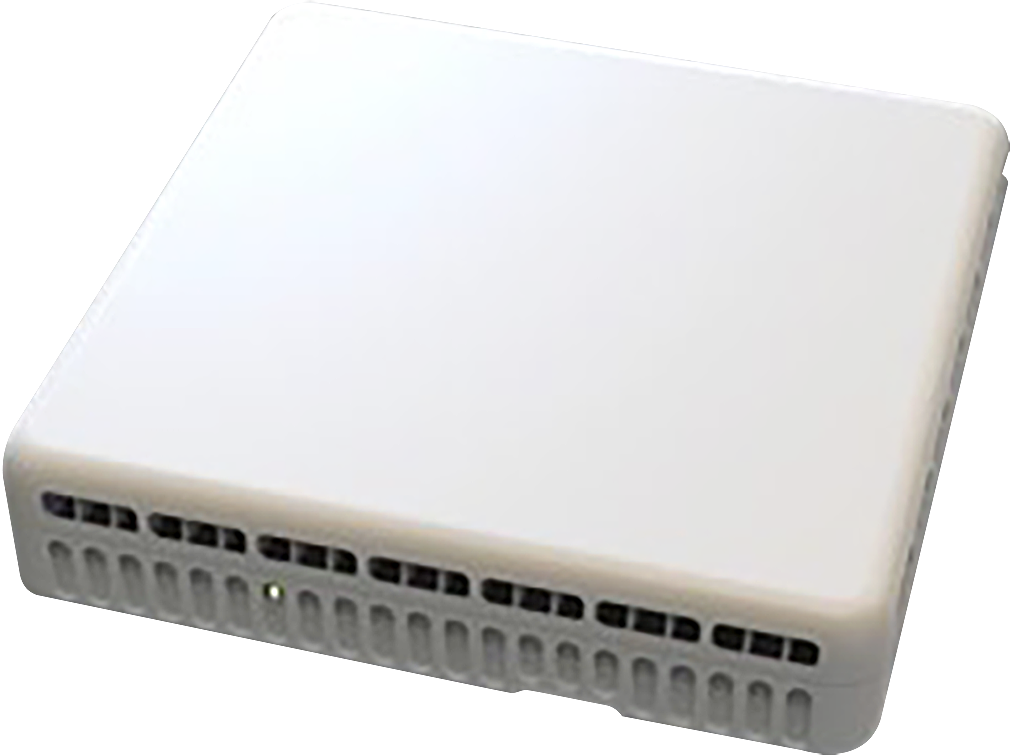 Multi-Mode Small Cell    O-RU 
O-RAN Alliance has defined a reference distributed architecture to enable next generation RAN infrastructure, consisting of DU and RU. CIG has developed a series of hardware platform specially targeted for 5G small cell deployment. The platform is fully programmable based on general purpose processor and FPGA.
The O-RU carries out the transmission and reception of radio frequency signals. According to the functional split at the fronthaul interface, it may also implement lower physical layer functions of the air interface. SC-72x supports 4G LTE and 5G NR simultaneously with up to 8T8R. It can support both TDD mode and FDD mode at the same time.
If you are a service provider and are interested in this product, please contact our Sales Team.
3GPP and O-RAN compliant 4G LTE and 5G NR support
Low-PHY with split option 7-2x
200MHz 5G NR OBW processing bandwidth
High radio performance: SC-73x@8T8R (4x5G NR + 4x4G LTE), SC-72x@4T4R (4x5G NR)
High-efficiency none linear PA with DPD compensation
2x Fronthaul optical/electrical eCPRI Optical port can support up to 25Gbps.
SyncE + IEEE 1588 v2 based timing
Fully programmable with FPGA and SDR radio transceivers
Ceiling and wall mounting, easy for installation and maintenance
Dimension (L x W x H)
260mm x 260mm x 75mm (integrated antenna)
275mm x 260mm x 75mm (external antenna)

Fronthaul Interface
2 x 25Gbps/10Gbps optical, or 2 x 10Gbps electrical
Power Supply
802.3bt PoE type 4, or DC
Power Consumption
~70W (Typical application)
Weight
<3KG
Mounting
Wall or ceiling
Radio access technology
- 5G TDD NR, with up to 200MHz processing bandwidth
 SC-720/730: support n78 (3300 ~ 3800MHz) 4T4R
 SC-721/731: support n77 (3700 ~ 4000MHz) 4T4R
- 4G FDD LTE (SC-73x only)
 Band 1 (2100MHz, 60MHz OBW) 2T2R
 Band 3 (1800MHz, 75MHz OBW) 2T2R
- O-RAN Option 7-2x low layer split
- eCPRI over Ethernet with VLAN, supporting jumbo frames
- Programmable IQ Compression by block floating point

RF
Performance

- 4T4R @ 24 dBm (n78/n77) transmit power per RF path
- 2T2R @ 23 dBm (Band 1/3) transmit power per RF path
- Support both integrated or external antennas
- >5dBi antenna gain (omni-directional, hybrid polarization)
- ~ -95 dBm RX sensitivity

Timing
SyncE +IEEE 1588 v2
OAM
- O-RAN compliant OAM, with NETCONF/YANG