Smart Home Device Shipments Up 55% from 2017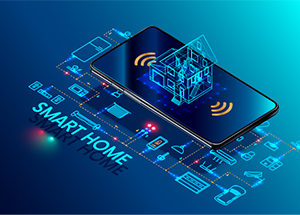 As smart home devices and systems continue to rise, establishing consistent revenue and creating opportunities for new smart home services, shipments are expected to reach 252 million units by the end of 2018. According to ABI Research, device shipments will reach 467 million in 2023.
More that 70 million homes worldwide have one or more smart home devices, showing growth in adoption and revenue. Players in the smart home market are extending services as a result.
Additional insights include:
The partnership between Google's Nest and Monitronics/Brinks delivers monitored security to subscribers. Samsung's SmartThings established a similar partnership with ADT.
Smart appliances are gaining traction in the smart home ecosystem with smart appliance shipments reaching more than 15 million in 2018.
Major smart home players such as Amazon, Apple, Google and Samsung strengthened their smart home devices to play a pivotal role in core revenue streams.
For more information from ABI Research's Smart Home and Service Integration report, click here.