Smart Speaker Satisfaction Rates Reach Nearly 90%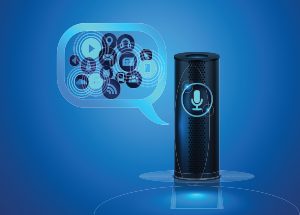 David Mercer of Strategy Analytics revealed in his presentation at the Connected World Forum that voice interaction is the preferred alternative to touchscreens and keyboards, with a satisfaction rating of nearly 90%. In fact, half of users say they can't imagine life without a smart speaker. Four key factors in why people are buying smart speakers include: entertainment/information, marketing, life organization, and practical uses.
Additional findings include:
Only about 33% of existing owners are loyal to one brand. Amazon and Google currently lead the market. Emerging brands include: Bose, Samsung, and Sonos.
Half of smart speaker users report spending more time listening to music and radio and a third control their smart TV or streaming device using their smart speaker.
More than 50% of homes have more than one smart speaker.
For more information or to download the presentation, click here.